Digital Skills for Heritage
Digital Skills for Heritage is designed to raise digital skills and confidence across the whole UK heritage sector.
Helping the sector thrive
More than ever, heritage organisations are looking to develop their use of digital technology so they can move towards a more resilient, creative future. Our Digital Skills for Heritage initiative is designed to help them thrive.
We are offering a range of activities and resources to reflect the varying needs, locations, sizes and levels of digital experience of heritage organisations. 
Sign up to our newsletter for updates
Sign up to our newsletter and tick the 'digital' box to get the latest news about Digital Skills for Heritage to your inbox.
---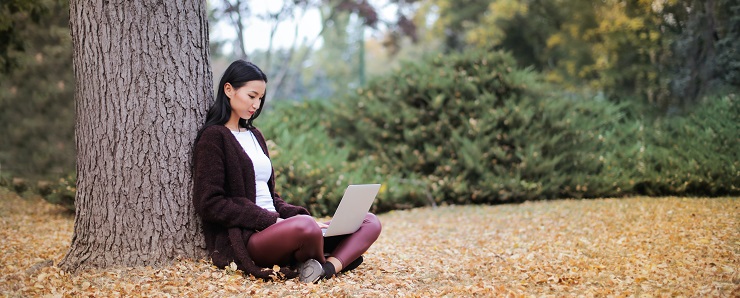 ---
Support with innovation, enterprise and business planning
Though their Heritage Digital Academy, Charity Digital Trust are helping heritage organisations use digital within strategic and operational planning. Join a series experts for free training, webinars and events. 
Digital skills development
The Digital Heritage Lab and Heritage Digital programmes offered training, webinars and resources to help heritage organisations develop their digital capabilities across a range of areas – including marketing, content creation, business tools and data protection. 
Activities have now come to an end, but there are many great recordings and resources still available. Check them out at:
---
Our digital guides
We have produced free digital guides to help heritage organisations get started in key digital areas:
---
What's coming up
Check back to this page and sign up to our newsletter to stay updated about these opportunities.
A new online digital resource centre
Three teams from Arts Marketing Association, University of Leeds and The Heritage Alliance will work together to research and answer the heritage sector's 100 most pressing digital questions. Answers will be provided in a range of free online learning resources. 
Topics will include digital engagement, creating content, recovery planning and digital leadership. The resource centre will launch in February 2022. 
Support for leaders
Culture24 is to deliver a second round of Leading the Sector beginning in January 2022. The professional development programme will help trustees and executive leadership members from across the heritage sector to expand their organisations' digital capabilities. It will offer six themed online discussion events and six in-person networking events at heritage venues across the UK. 
The first strand, run by Culture24 between 2020 to 2021, worked directly with 16 senior leaders. Find out more about their challenges and learnings in our interviews with participants and a blog written by Culture24's Anra Kennedy. A new leadership 'pathway' tool was also created informed by the course to help other heritage leaders. 
DASH survey results
Results from our second Digital Attitudes and Skills for Heritage (DASH) survey are now live. This survey and report help us to understand and respond to the needs of the sector. 
Networked communities and digital volunteering
We have funded eight networks to support communities of practice to pool resources and expertise around particular heritage areas. The networks will open up heritage topics to a wider range of people, bringing new understanding and increased relevance.
We have also funded 17 projects that will create hundreds of digital volunteering roles across the sector. The opportunities will be both online and in person, supporting volunteers to contribute – and develop – their digital skills. Heritage organisations will gain the perspectives and skills of people who may not have had the chance to volunteer before, pioneering new ways of working and championing accessibility and inclusion.
Discoveries and learnings from these projects will be made available to the sector as they develop. 
---
Discover more digital resources, useful information, great digital projects and initiative updates below: