The importance of funding nature
To celebrate the start of Love Parks Week, our Head of Land & Nature Policy, Drew Bennellick, discusses the benefits of green spaces and why we fund them.
The benefits of nature are undeniable. It was verified in our 2020 Space to Thrive report, which showed that access to green spaces is not only beneficial to humans, but also to nature itself.
Having access to natural heritage can improve mental health, and green spaces can also help address climate change through reducing flooding and cooling temperatures. And they can tackle inequalities by creating inclusive spaces and support local economies through employment opportunities.
The more people disconnect with nature and fail to acknowledge its vital role, the harder it will be to fight for its survival in future.
Additionally, access to parks and green spaces can help visitors build a connection to nature. It's this personal connection that helps people to see the value of nature, which in turn is vital to the survival of much of our wildlife and habitats, and to combatting climate change.
Connecting people with nature 
It was Sir David Attenborough who said: "People need to understand and appreciate nature if they are to do anything to actually care for it". The more people disconnect with nature and fail to acknowledge its vital role, the harder it will be to fight for its survival.
We know that those living in the most deprived communities are those that have least access to nature, but stand to benefit the most from more and better quality public green spaces. That's why we are supporting projects like Green Futures, part of the UK City of Culture 2021 celebrations in Coventry. The theme for the year is the use of art, theatre, storytelling and music to engage the people of Coventry with wildlife in their city.
Another key part of our work is to support initiatives like Future Parks Accelerator. Working in partnership with the National Trust, the programme aims to create new plans to help urban green spaces maximise their social and environmental value.
Barriers to nature
Everyone has a right to enjoy nature, whether you are young, elderly, disabled, financially deprived or from minority ethnic communities. However, a significant number of people continue to have limited access to nature and are often excluded from its benefits.
We expect natural heritage projects we fund to broaden the range of people engaging with our countryside, national parks and coasts.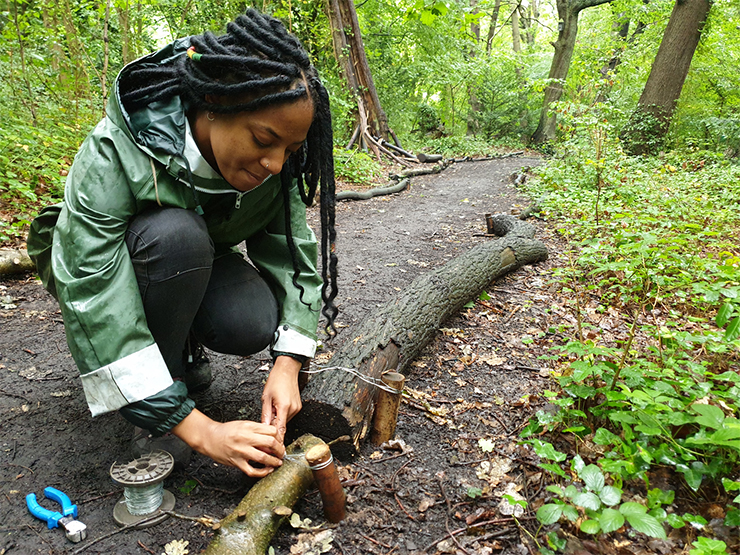 We aim to also help landscape and nature organisations diversify their volunteers and workforce, as we recognise that this is essential to better caring for nature. Some good examples of this are the Keeping it Wild project and Breaking Barriers programme, which both provide opportunities for people from backgrounds currently under-represented in natural heritage.
We need your support
Supporting landscapes and nature is one of our heritage priorities for 2019 – 2024. But to do that, we need those working in landscape and nature organisations to create ambitious new projects that address the twin climate and ecological crises.
The heritage sector has an important role to play in reducing carbon emissions and tackling climate change.
How your project can consider the environment
All heritage organisations have the ability to make changes to their work and behaviours that will ensure their negative environmental impact is kept to a minimum.
That's why we expect all projects we fund to consider environmental sustainability from the start and particularly to support nature's recovery. We've created environmental sustainability guidance to help organisations do this. Considerations include:
energy usage 
sustainable resources and materials 
using green transport methods 
reducing and recycling waste 
reducing or minimising water 
Some great projects that take environmental sustainability into account (along with other outcomes), include:
the Skell Valley restoration, which improved the river landscape's resilience to climate change
My School, My Planet, an outdoor learning programme designed to re-engage children with their natural heritage, which offered pupils learning activities focused on climate change
Plymouth Sound, which is planning to use natural sea grass beds to contribute to net zero carbon by 2030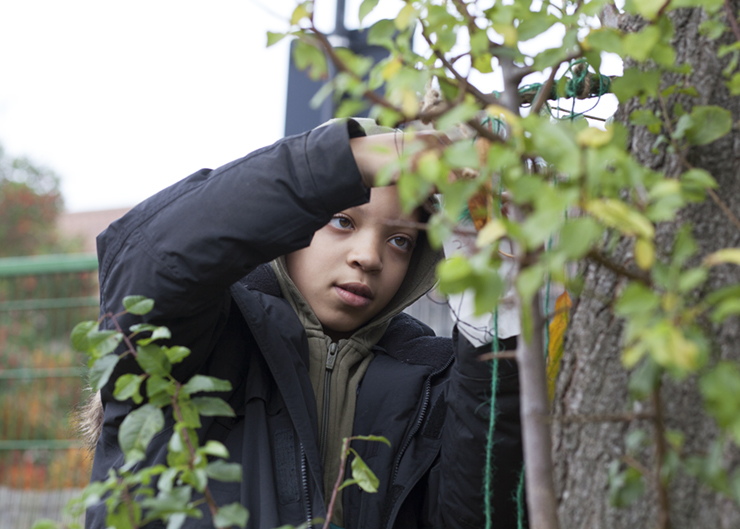 Heritage can play a part
Nature is part of our heritage. In fact, it's our oldest form of heritage. Fossils tell us about species from the past, while rivers and landscapes have been shaped by centuries of human activity.
It's also one of our most fragile forms of heritage, and once lost is gone for ever. Climate change is damaging our delicate ecological balance, accelerated by loss of effectively functioning ecosystems.
The heritage sector – from our buildings and museums, to our parks and countryside – has an important role to play in reducing carbon emissions and tackling climate change.
Find out more about our commitment to landscapes and nature and what steps your project could take to protect our natural heritage.
You might also be interested in...