Black and brown faces in green spaces
Since the age of 12, I have been fascinated by natural landscapes, rocks and the stories they can tell us about the history of our Earth.
But like most children from Black and Asian families, I was told this was not a valid choice for me as a career. What would I do with a degree in Earth Science and a passion for nature? Where would I find a job?
These are valid questions asked by many in the Black and Asian community who see a lack of representation of themselves not only in green spaces as visitors but also within Britain's natural heritage workforce.
Daring to enter white working environments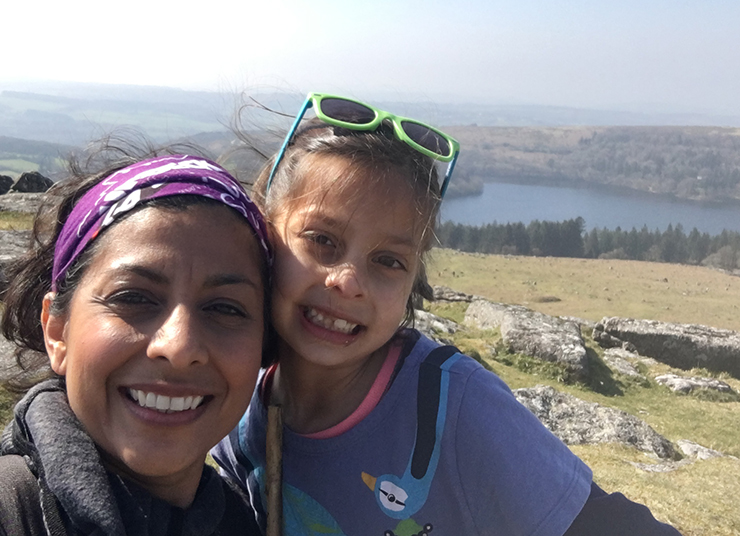 In 2017, a report by Dr Richard Norrie, a Research Fellow at think tank Policy Exchange, uncovered some thought-provoking statistics about diversity and employment in the UK.
It found that certain jobs attracted diverse workers. These occupations fell into two distinct categories. The first were low-skilled jobs such as taxi drivers and security guards. The second was highly skilled professions like medicine and law that require formal academic training.
But when you look closely at the least diverse occupations, it gets more troubling. Norrie found that the environmental sector was one of the whitest in the UK. Only 0.6% of the workforce identify as non-white and 2.5% as other white.
"For a Black or Asian person to choose work in the environmental sector takes great courage and inner strength. You knowingly put yourself in extreme cultural isolation and at risk of hostility."
This means that not only must people of colour carry the burden of working within a white-dominated sector but by the very nature of the roles on offer, they must live in rural areas which are also predominantly white. My Jurassicgirl Journeys videos help explain some of that experience.
For a Black or Asian person to choose work in the environmental sector takes great courage and inner strength. You knowingly put yourself in extreme cultural isolation and at risk of hostility, racism and discrimination. Such a barrier is something our white peers do not need to consider.
A culture of disinterest and ignorance
The DEFRA Protected Landscapes Review led by Julian Glover added more misery to this grim situation.
The team found that nationally only 0.8% BAME people were represented on the boards governing and managing National Parks and Areas of Outstanding National Beauty.
"Research exposed an underlying culture in natural heritage organisations of tokenism, disinterest and ignorance about how to address the problem."
Combined with research that showcased how Black and Asian communities were not only isolated and fearful of venturing into natural landscapes, it also exposed an underlying culture in natural heritage organisations of tokenism, disinterest and ignorance about how to address the problem. 
In her book White Privilege, Professor Kalwant Bhopal writes that: "as long as white identity and white privilege are not threatened, white groups are supportive of diversity and inclusion programmes. Consequently, they can sell themselves as diverse and fair as long as their white privilege remains intact and unthreatened."
Where natural heritage organisations are almost exclusively white and unwilling to address their privilege, the disinterest and ignorance towards equality can lead to structured racism.
This can manifest itself subversively – for example by impacting grant applications and projects designed to engage Black and Minority Ethnic (BAME) communities.
Such projects then become institutionally racist. Programmes are delivered to BAME communities (rather than with) and assumptions (often guided by unwitting prejudice, ignorance and racist stereotyping) are made about what these audiences want, need and require. 

So how do we begin to dismantle these structures to create a change in the mindset across our sector?
Four ways to really change the system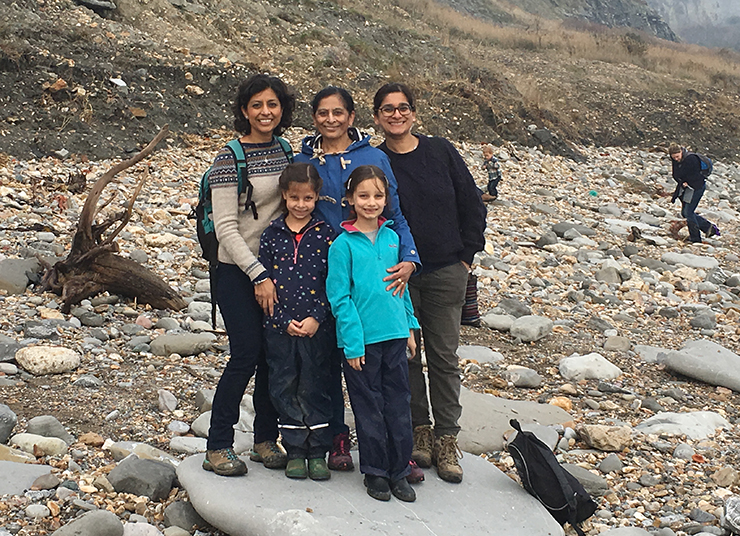 1. Invest in meaningful Equality, Diversity and Inclusion training
The training should ask all staff and board members to reflect on their position of privilege. They should think about what it means to be a diverse organisation and practise inclusive leadership. In the light of Black Lives Matter, the greatest action comes from the ability to listen to diverse voices who are willing to help you grow and learn as an organisation.
2. Adjust your language and terminology
"Under-represented" or "hard-to-reach" implies that Black and Asian people are at fault. Instead, using the term "underserved" implies that organisations need to do more to engage with these communities. Although BAME is commonly used, it masks a huge disparity for people of colour, particularly for Black people. Black Indigenous and People of Colour (BIPoC) is now gaining traction.
3. Embed posts within the BIPoC community
When creating community engagement posts as part of a funding bid, embed the officer within the community organisation you wish to work with. Community organisations already have a reputation of support and trust with the audiences you wish to reach. As Vice Chair of the Dorset Race Equality Council Board, I bridge the gap between natural heritage organisations and diverse communities. If you have similar organisations in your region, approach them and offer strategic support for developing joint bids that will help Black and Asian communities access nature.
4. Show public support for diversity and inclusion
When trying to attract diverse candidates, ensure there is a public commitment to diversity and inclusion. Ensure that you are accountable for your actions.  
Be open to sourcing mentoring for that candidate, building support structures and creating a safe space for that person to be themselves.
Consider what skills are essential for the post since many Black and Asian people could transfer skills from other sectors.
Making change, together
Dismantling structures and ideologies to create sweeping change in our sector will not happen as quickly as toppling a statue.
But working together, as allies and critical friends, we can create a more inclusive landscape that reflects and engages all shades of our society.
About Dr Anjana Khatwa
Anjana Khatwa is an earth scientist, presenter and consultant specialising in learning and engagement, content development and embedding diversity and inclusion into business practice. 

Anjana has been awarded the RGS Geographical Award, a Silver Commendation from the Geographical Association and is a Finalist in the National Diversity Awards 2020 as a Positive Role Model for Race, Faith and Religion.
She is Vice Chair of the Dorset Race Equality Council. You can follow Anjana on Twitter and Instagram as @jurassicg1rl
Views expressed in the Future Heritage blog series are those of the authors, not necessarily of The National Lottery Heritage Fund.
You might also be interested in...