A year as Director of Wales: lockdowns, Pride and inclusion
Andrew White reflects on his first year as director of The National Lottery Heritage Fund in Wales, and our commitment to inclusion.
In early March 2020, I left my interview for the role as Director of Wales at The National Lottery Heritage Fund. I then received a call from my former colleagues telling me to go home and work from there for the foreseeable future. 
Little could I have known that would be the last day I worked in a room with any colleagues for over a year. I want to acknowledge the grief, pain, anxiety and trauma many of us have experienced in such unimaginable circumstances. I want to pay tribute to the strength, resilience and mutual support I've experienced at The Fund. Also, to the organisations we have worked with over the past 12 months.
Hitting the ground running
As the first lockdown began, The Fund hit the ground running. We focused squarely on supporting the needs of the heritage sector during the initial stages of the pandemic. Today, the recovery of the sector remains at the heart of our grant making.
In Wales, I am especially proud of the team and what we have achieved. Together with our partners, including the Welsh Government, we rolled out six grant programmes and distributed over £18million to heritage projects across Wales. I am excited to begin visiting some of those projects as restrictions ease, and to meet some of you face to face for the first time.
Our commitment to LGBT+ heritage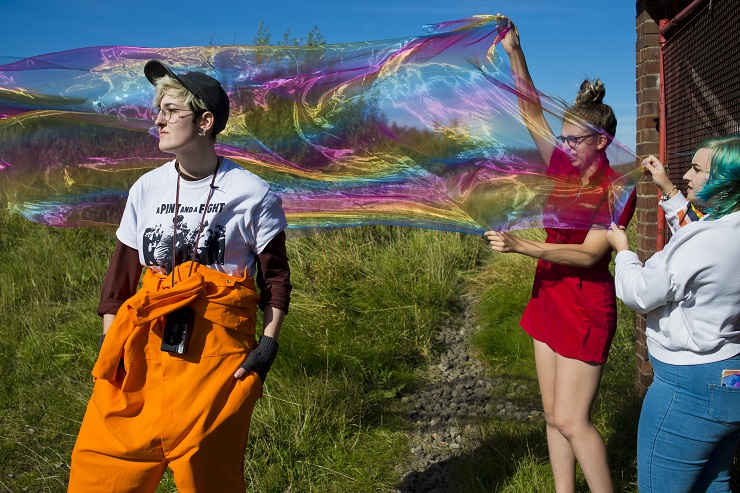 June is Pride Month for the LGBT+ community and allies across the world. LGBT+ heritage and the contribution that LGBT+ people make to society is all too often overlooked; some have even described it as 'hidden history'.
At The Fund, we're proud to support projects that celebrate LGBT+ heritage. Over the past 20 years, we have awarded over £7.5m to LGBT+ heritage projects across the UK. We are committed to building on that foundation, and forging stronger relationships with LGBT+ history, culture and heritage organisations now and into the future.
Among the organisations we've already supported are:
Llanelli LGBTQ+ Support, awarded £9,300 in 2020, to organise events and activities sharing the heritage of the town's LGBT+ community.
 
Cardiff & Wales LGBT Mardi Gras, awarded £36,700 across several projects. This included for LGBT+ History Month in 2018, and earlier to explore inspirational figures for LGBT+ people in reality and fantasy.
 
Amgueddfa Cymru – National Museum Wales, awarded £875,000 through our Kick the Dust programme in 2017, for its Hands on Heritage project. They brought together 16-25-year-olds to explore collections and uncover LGBT+ stories at the museum's seven sites across Wales.
Becoming a more equitable funder
Last year, I led a review of our work on equality, diversity and inclusion (EDI).

We spoke and listened to a wide range of our internal and external stakeholders, including our grantees, trade unions and staff. We will use what we learned to:
increase the positive social impact of heritage on under-represented communities
look at our approach to recruiting members to our committees and board 
The findings will be shared along with our action plan later in the summer.

We won't give up; we'll keep our commitment of being a more equitable funder of heritage.
National Lottery Grants for Heritage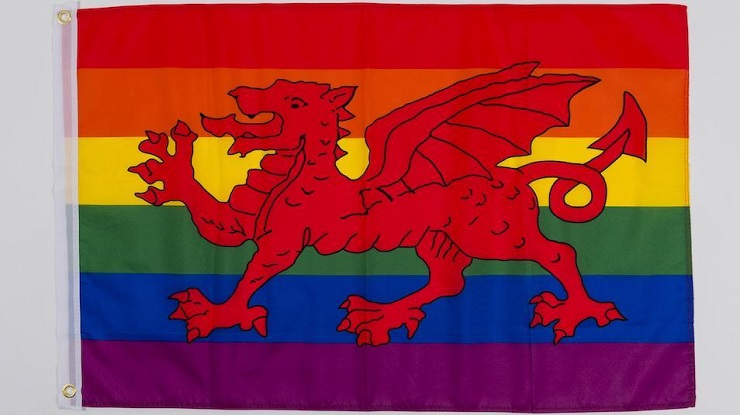 If you have an idea for an LGBT+ project, or are an organisation that works with LGBT+ people, we'd love to hear from you.
We want heritage to tell everyone's stories and represent everyone's past. By ensuring heritage is inclusive, we ensure that no one's experience is missing. Let's work together to achieve this. 
 
You might also be interested in...