Running digital events: top tips from the BFI
What are the keys to success when running digital events and festivals? How can they best engage audiences? Our friends at the BFI share learnings and best practice.
BFI Southbank is the nation's film theatre, and the physical home of British film heritage, culture and learning. When we had to close our venue doors in March 2020, we were determined to continue offering audiences the very best in film programming and contextual events. We used our digital channels – including social media, YouTube and the BFI Player streaming platform. 
From the beginning of the pandemic, we've found new ways to reach out nationwide; programming four digital-first festivals, creating an online skills programme for 16-25-year-olds and the BFI at Home free event programme.
Run a digital event as thoroughly as a physical event
You need many of the same processes and tools as you do when working in venue. BFI teams created new briefing documents with step-by-step instructions including:
screenshots of how to download video conferencing software being used 

camera and microphone set up

how to frame the shot, lighting tips etc
 Provide a full rundown of the event and process to your speakers so that everybody knows what to expect on the day. 
Just like a physical event, it is advisable to have a tech rehearsal with everyone participating, and to:
run through the event from start to finish, including transitions such as screen sharing, speaker changes and breakout rooms

test the internet connection of all speakers, and their microphone and camera quality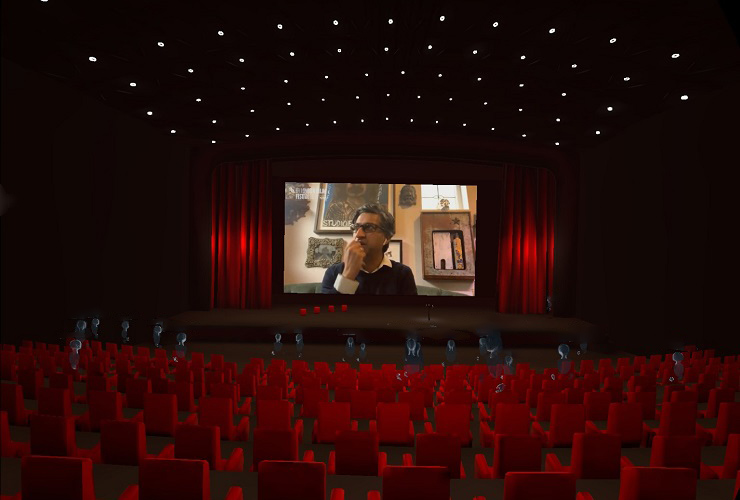 Use different platforms depending on the audience 
Think about the audiences you are speaking to when choosing what platform to host the event on. Instagram Lives work well with younger audiences or short events. YouTube is a great place for audiences to access recorded content from earlier live events, increasing your reach.
If using Zoom, meetings work well with smaller numbers where interactivity is possible. But for larger groups, such as schools, the webinar function provides greater security. And monitor the chat function. If you are encouraging people to ask questions or share ideas it can get lively – particularly with young audiences  – and you don't want to miss anything.
Accessibility of digital events is equally as important, but different to, mechanisms for accessibility for in-venue events.  

Aleks Dimitrijevic, Education Festivals and Events Producer
Make it accessible and safe
"Accessibility of digital events is equally as important, but different to, mechanisms for accessibility for in-venue events" says Aleks Dimitrijevic, Education Festivals and Events Producer. Where possible:
implement closed captions (captions that can be turned off and on)
incorporate BSL (British Sign Language) interpreting
include audio transcriptions if possible
And make sure your website is accessible when it comes to being able to book onto events.
To keep everyone safe, be sure you're up to speed on legal requirements and best practice for online safeguarding, privacy and security.
Digital audiences are hard to predict
Factor in that there is likely to be significant drop-off between people registering for an online, free event and actually attending. So don't be afraid to overbook! 
Also remember audience numbers aren't your only success criteria. You may be reaching people for the first-time or attracting a more diverse audience, so try to collect this information through surveys or other mechanisms if you can.

Take risks and experiment
Online can be a great place to try something new. For the first time, the BFI London Film Festival in 2020 delivered LFF Expanded: a new dedicated strand of XR (extended reality) and immersive art. We showcased this in a virtual museum space called The Expanse, which was free to access to UK and international audiences for the duration of the festival. It was quite a challenge to give remote access, but with the help of our platform partner INVR.Space we were able to offer a unique virtual experience.
Keep digital events part of the mix
Although the BFI's digital-first approach was largely developed through necessity during lockdowns, we already had a sizeable, engaged audience on our digital channels that we wanted to grow. A year ago we might have seen digital events and film programmes as more of an augmentation to our work, but it's now here to stay and a core part of our future vision. 
The opportunity to reach new audiences, remove barriers to access and experiment with new programming means that, even as audiences return to BFI Southbank and other cinemas, we're still focused on making the most of the benefits digital offers.
Find out more
Put digital to work in your organisation. Stay updated about these projects and other Digital Skills for Heritage news and opportunities by: