Heritage Grants
Methodist Homes Association
Despite challenges during the pandemic, The Wilderness project shows how older people's wellbeing can be improved by actively restoring and engaging with natural heritage.
The project
The Wilderness is a seven-acre historic garden situated in the London borough of Croydon. It was created over 100 years ago by Reverend William Wilks, an influential horticulturist famous for breeding the Shirley Poppy.
Thanks to National Lottery funding, The Wilderness has been restored for the benefit of residents at the MHA Hall Grange care home and the local community. The project aimed to:
transform an inaccessible garden to provide visitors with safe access
restore its biodiversity while controlling invasive species and planting new trees and flowers
construct sustainable buildings, including a volunteer centre and an outdoor classroom, to host heritage and conservation-based activities
implement a programme of Green Care activities that use outdoor spaces for therapeutic purposes, including potting and planting, collaging harvested items, dance and movement and bird feeding

The organisation
The project was led by the Methodist Homes Association (MHA), the largest charity care provider for older people in the UK. The charity's Hall Grange care home in Croydon offers residential and dementia care for up to 86 older people.
Speaking about the project's purpose for the MHA, Chief Executive Sam Monahan said: "It's a place where all ages and abilities can meet and participate in nature. It will be our flagship to support the development of Green Care across all our homes and schemes, enriching the quality of many lives."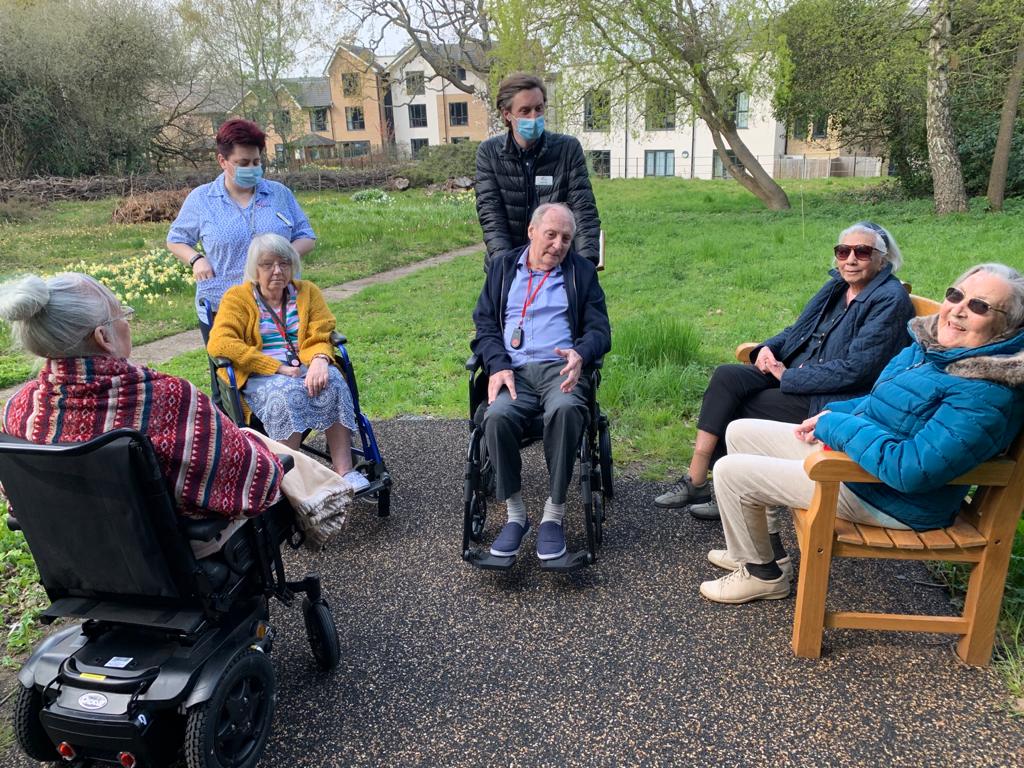 The funding
Over the years, the garden had become neglected and restoration was required to encourage local use again. MHA received £744,700 from The National Lottery Heritage Fund to enable the major three-year conservation, restoration, health and wellbeing project.
The results
The project successfully transformed an overgrown garden into a vibrant place for the local community and care home residents. Invasive species were removed and the garden has a diverse range of plants.
Over 80 local volunteers took part in the project and organised 155 Green Care sessions, with 990 engagements with residents overall. Residents reported a 90% reduction in negative moods and behaviours following their Wilderness visits.
I already feel much better. It is so good to walk and exercise. I love fresh air.
Resident at Hall Grange
Meeting our outcomes
Our mandatory outcome, involving a wider range of people in heritage, has been met in many ways throughout the project. Local community members, volunteers from nearby schools, Hall Grange residents and their carers and family members have been able to share walks into The Wilderness.
Oral history recordings by local residents have been used in audio posts located throughout the garden, enabling visitors to hear their stories and memories.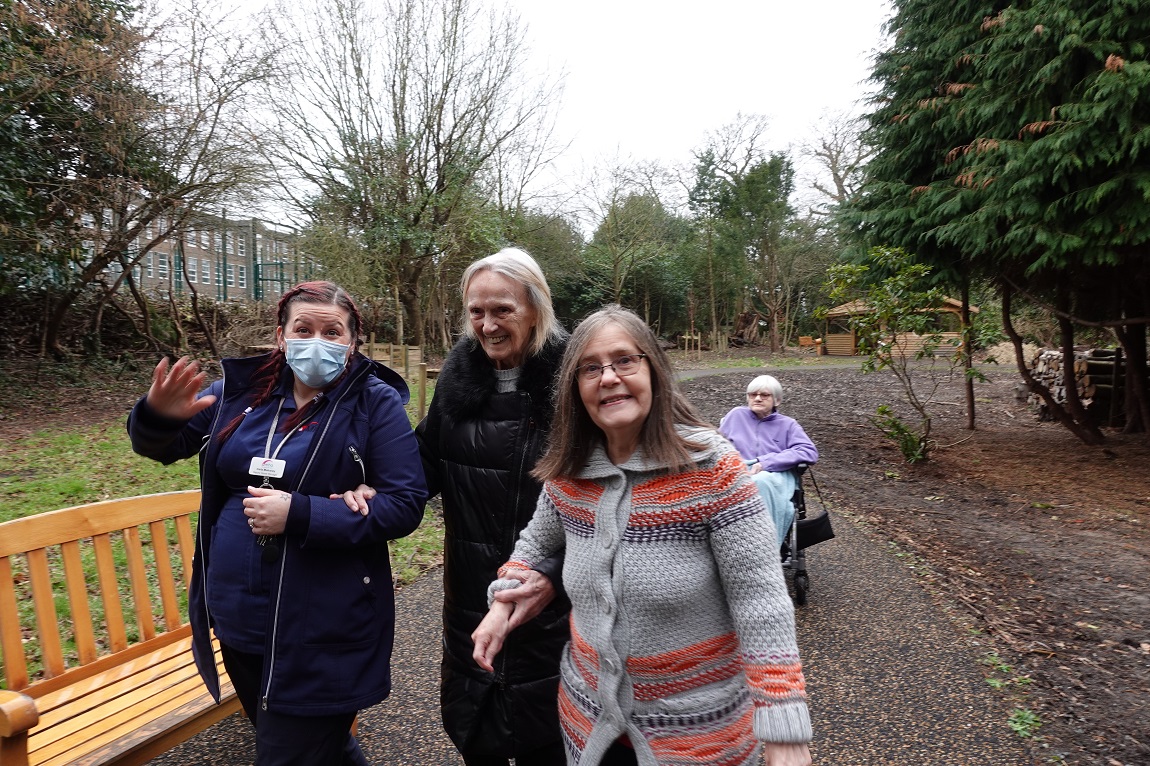 The project showed resilience during the pandemic. In March 2020, activities came to an abrupt halt. Hall Grange tragically lost a number of residents, including some who had been heavily involved in the project. Despite this, staff and volunteers found new and innovative ways to share The Wilderness with those around them, including online Green Care activities.
The pandemic also highlighted the positive impacts that natural heritage has on wellbeing. Activities such as Wilderness Walks have proven key in lifting spirits and improving residents' confidence and sense of humour while in lockdown. A resident at Hall Grange said: "I already feel much better. It is so good to walk and exercise. I love fresh air."
The future
Moving forward, MHA wants to realise the full potential of the site by:
leading the way in facilitating Green Care and multi-sensory activities for older people, while using heritage to facilitate reminiscence therapies
training MHA, third party care staff and informal carers on the benefits and techniques of Green Care and heritage
providing intergenerational learning and social opportunities between younger and older people
bringing outdoor cultural, entertainment and leisure opportunities for the local community
reaching a wider virtual audience via MHA Digital Communities' channels
achieving financial independence by the end of 2022
 

Top tips
Based on the experiences of The Wilderness project, the MHA have suggested some useful tips for similar projects:
fully utilise the skills and experience of volunteers – their knowledge can be invaluable
publicly celebrate every milestone of the project as a means of recognising the successes of staff and volunteers, while communicating the project to others
Use the knowledge and experience of The National Lottery Heritage Fund grant officer and consultant. They've probably got examples of solutions that other projects have applied or of similar current projects for you to link up with.
 
You might also be interested in...