Heritage Grants
Friends of St Peters, Great Berkhamsted
Rectory Lane Cemetery was transformed from a neglected 'dead space' into a vibrant community space and wildlife haven.
The project
The goal of the Rectory Lane Cemetery project was to change perceptions of cemeteries as 'dead spaces'.
The Friends of St Peters' aimed to transform the area, which had fallen into disrepair, into a vibrant and diverse contemporary garden of commemoration. This garden would serve as a heritage asset and an environmental haven by:
better celebrating historical connections with the town
acting as a rich educational resource, developing skills and activities to deepen understanding of heritage
promoting health and wellbeing by providing visitors with an inspirational, accessible space and creating volunteering opportunities
improving habitats for wildlife
conserving the site as a fitting urban garden of commemoration
welcoming all visitors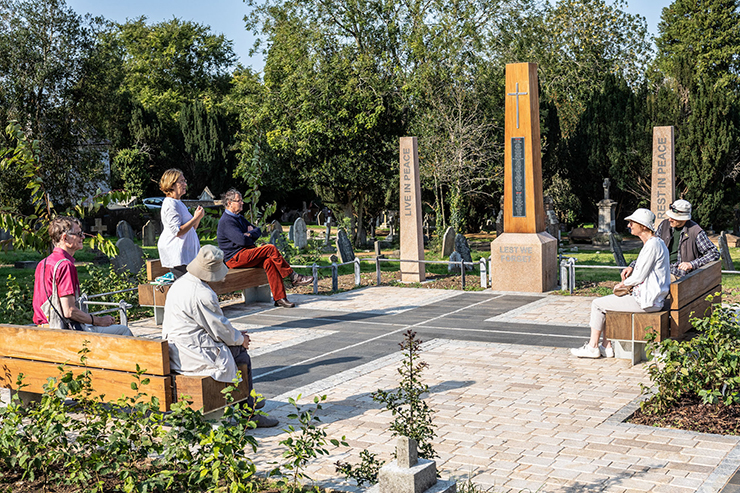 The organisation
The Friends of St. Peter's is a charity is based in Berkhamsted. The group has around 50 volunteers dedicated to preserving the detached burial ground of St. Peter's Church.
The funding
The Friends of St Peters received grants totalling £989,200 from The National Lottery through the Parks for People programme.
This funding would enable a three-year transformational project, covering delivery costs, repairs and new features, as well as events and training sessions.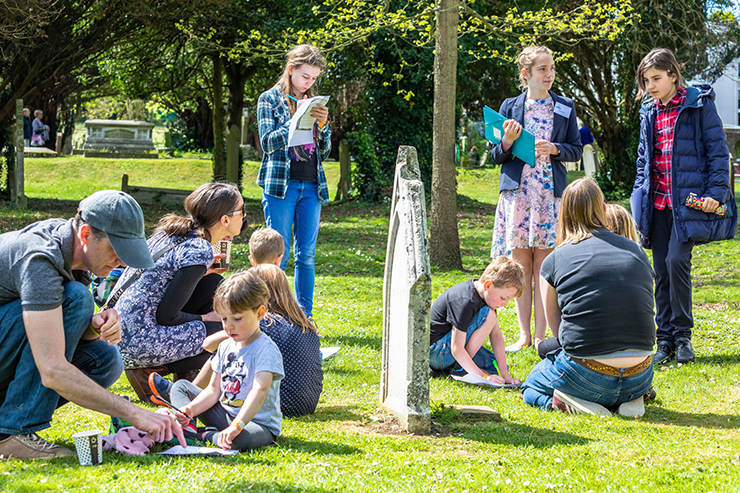 The results
"Rectory Lane Cemetery is a very special place indeed for our community"

Rectory Lane Cemetery visitor
The project has transformed this once overgrown, neglected burial ground which had historic monuments damaged by invasive weeds and saplings. It's now a vibrant community green space, enhancing Berkhamsted's amenities.
The project conserved and enhanced the cemetery's natural and physical heritage and improved access. It also provided the cemetery with new features including a Garden of Remembrance and performance area.
One visitor said: "Rectory Lane Cemetery is a very special place indeed for our community. My own experience over recent weeks was all sorts of people – from young to old and all in between – passing through and taking the opportunity to connect with the beautiful surroundings as well as each other. A perfect combination of inspiration and reflection."
Right from the start, the project has kept the local community at the heart of its work through consultations, events, feedback and communications. The project is a community initiative, driven by volunteers from all walks of life. The volunteers have:
built a bug hotel and bug city, bat and bird box nest boxes, and composting bays
constructed the Retreat volunteer facility
aided with planning and helping with all the construction works
planted and maintained the gardens and graves
promoted the cemetery at events and activities
Meeting our outcomes
The project has had numerous benefits for nature and taken steps towards its own environmental sustainability.
With its abundance of trees and grasses, Rectory Lane Cemetery offers the potential to be a haven for wildlife in the middle of Berkhamsted.
The cemetery has addressed the challenge of environmental sustainability through:
planting native species and planting for pollinators
creating wildlife habitats including a wildlife corridor along the length of the cemetery
sustainably sourcing materials and using local suppliers
collecting rainwater and creating a compost system
hosting environmental events and installing educational signage
replacing petrol powered equipment with electric
encouraging sustainable transport methods
installing infrared motion cameras to monitor wildlife at night
These management practices have resulted in increased wildlife sightings at the cemetery.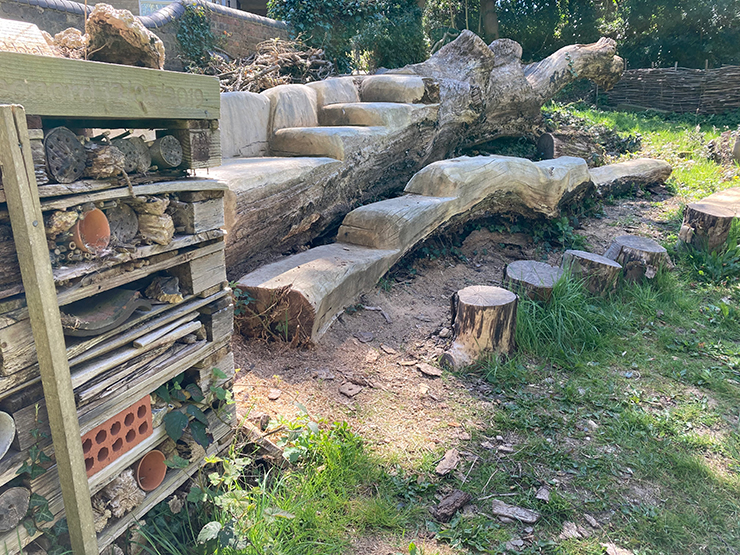 The future
The project plans to introduce further environmental sustainability practices, such as sheep grazing to manage the land and encourage meadow flowers to re-establish.
With new utility connections, the project will monitor closely the consumption of electricity and water. There are plans to introduce energy-saving technology, such as PV panels, wind power and bike power to recharge equipment batteries.
The project has provided a core sustainable model for enhancing the heritage of similar-sized cemeteries experiencing neglect. It hopes to put on a Practical Conference to share the learning in 2022.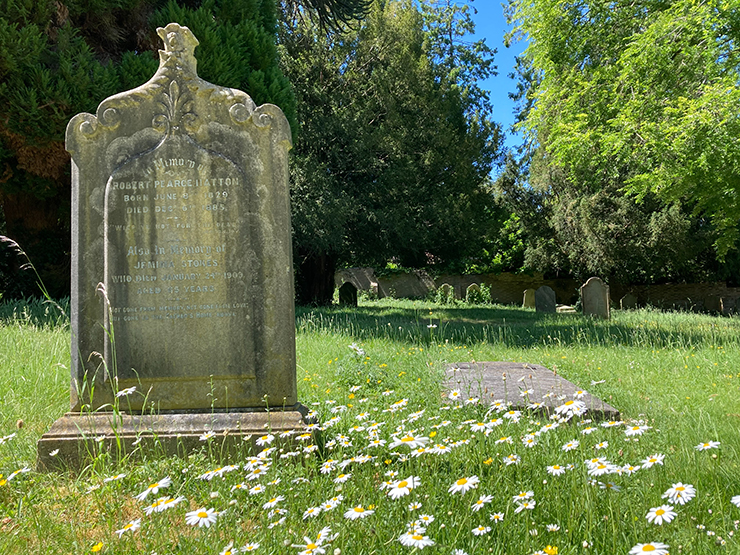 Top tips
The Rectory Lane team have some useful tips for similar projects:
Understand the significance of the place first – it takes time to let the place tell you what it needs and what will work. This understanding lead us to zone the site into three differently managed areas – one for activities, one for memorialisation and one for wildlife. These cater to the diversity of our visitors.
Gather a small group of active volunteers who can bring individual expertise or specialist knowledge (not necessarily of cemeteries) to deliver a more imaginative and innovative project.
Access to a funding stream was a key factor in making the project a success.
Make sure any VAT issues are tackled at the start.
From an environmental perspective, partner early on with local wildlife organisations.
Seek out potential supporters with relevant knowledge and skills to share.
You might also be interested in...