This project helped to safeguard some of South West England's rarest butterfly and moth species. The conservation work engaged a wider range of people through working with partners.
All the Moor Butterflies improved habitat conditions and raised awareness of six of the UK's most threatened butterfly and moth species. The project took place on Exmoor, Dartmoor and Bodmin Moor across a three-year period.
The project's volunteers and partners managed to:
unite 146 landowners and farmers across 201 sites under a common goal: to preserve these unique species' habitats
carry out 841 site visits and survey 199 sites for the endangered fritillary species
record 13,243 butterflies 
discover 29 new sites on Bodmin Moor for the marsh fritillary species 
deliver 37 volunteer training workshops 
organise an exhibition visited by over 8,000 people
improve 165 hectares of farm habitat
connect thousands of people with the fascinating lives of these insects and contribute to their conservation
involve school children, volunteers and people suffering from mental health issues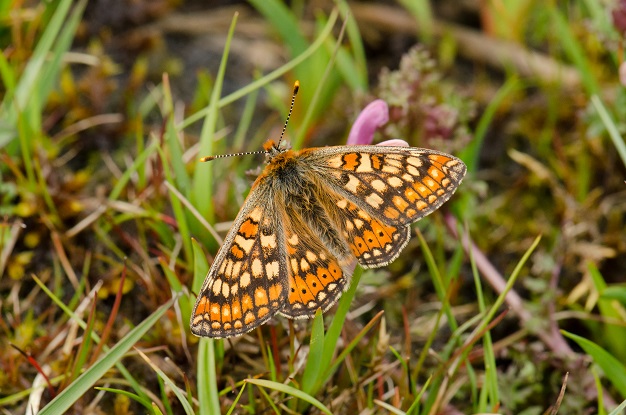 You might also be interested in...