Reflecting and adapting to empower young people
How a natural heritage project is continually adapting to keep young people involved.
Keeping it Wild is a Kick the Dust project run by London Wildlife Trust. It aims to empower young people from under-served backgrounds to gain natural heritage skills.
The programme runs a series of traineeships in which young people can gain experience in conservation, volunteering, education, fundraising and marketing.
We did that learning early on, we made some adjustments, we had the time in the lifetime of the project to write them into our new strategic plan.

Keeping it Wild project team
Throughout the project, the Keeping it Wild team have made time for reflective practice to inform their work and get better results for the young people involved. This involves taking a step back to review what works, what doesn't work and what could be improved. It also involves ensuring that this reflection is used to continually adapt and improve the project.
This blog explores the specific ways in which the team did this.
Learning opportunities
Keeping it Wild ran workshops and events with groups and partners to share best practice and common challenges. They also used a third-party evaluator, who helped introduce an independent perspective.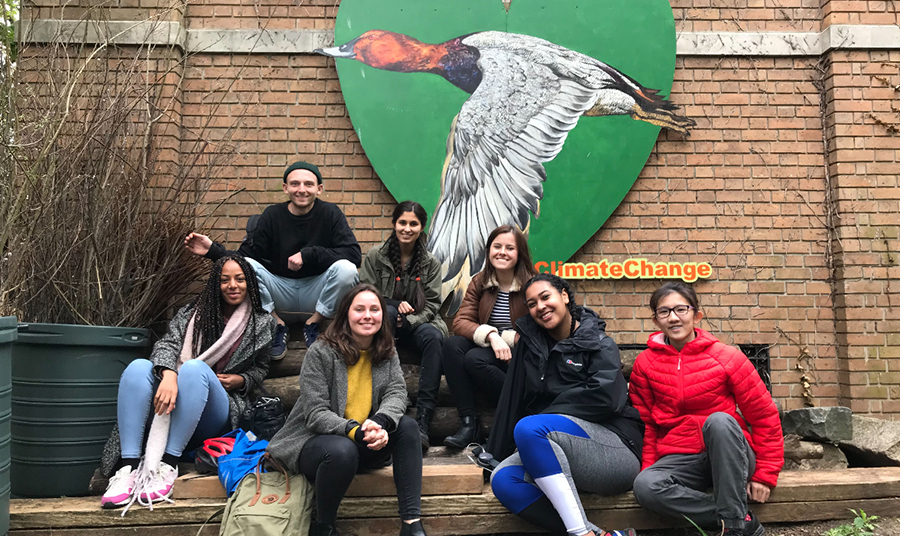 Working with other youth sector organisations allowed the project team to get a better understanding of what true youth involvement really meant and how young people can meaningfully influence decision-making. A Keeping It Wild team member said: "We have achieved all of our targets, but we also feel like it has made an impact – it has not just been ticking boxes."
Key learnings from these learning sessions included:
the need to join up different elements of projects to help young people engage for longer and on a deeper level
the importance of signposting future opportunities beyond the traineeships
involving young people directly in marketing and communication proposals for the projects
using young people's feedback gives them a voice – and is also essential to the project's success
Senior leaders from Keeping it Wild said: "We did that learning early on, we made some adjustments, we had the time in the lifetime of the project to write [them] into our new strategic plan."
This demonstrates the importance of embedding reflective practice right from the beginning of a project.
Engagement with young people
It was a key priority that young people remained at the heart of the project – this means engaging them with the process of ongoing reflection. The Keeping it Wild team:
ensured feedback was welcomed throughout the traineeship and tailored activities for young people
ran a 'dialogue-style' focus group
kept a formal log of feedback from young people
As the project team pointed out: "It's important that young people feel like their comments and feedback are actually taken on board – managing that carefully is really important."
The project leaders were committed to making changes based on the feedback they received. When trainees asked for more time with peers, to bond and compare learnings, the scheme was re-designed to include two or three days of on-site team development time.
What's next?
The project's youth forum proposed the Wild Youth Hub – a section of London Wildlife Trust's website devoted to areas of interest to young people, including mental health and wellbeing, careers and social action. 
Keeping it Wild are also adapting the model of reflective practice they've developed, and will continue to:
build in opportunities across the year to monitor and improve projects
bring together partners for collaborative reflection
engage young people in the process of ongoing reflecting and improving
Find out more
About the authors
This is one of a series of blogs about Kick the Dust, a programme of 12 large-scale projects which are making heritage relevant to the lives of young people aged 11-25. 
The blog was co-written by Renaisi and The Centre for Youth Impact.
Renaisi is a social enterprise that has been helping people and places to thrive for more than 20 years. Renaisi is responsible for the Kick the Dust programme-level evaluation. 
The Centre for Youth Impact brings together practitioners, funders and policy makers to improve services and support for young people across the UK. The Centre brings a youth sector perspective to the evaluation of Kick the Dust.
Keeping it Wild is a project run by London Wildlife Trust that empowers young people to get more involved in natural heritage.
You might also be interested in...