We remain committed to supporting the people and organisations working across the heritage sector.

Last updated: 18 June 2020.
The coronavirus (COVID-19) crisis is a worrying time for all of us. It is having a significant impact on the people and organisations we work with.
We want to reassure everyone we fund that we will be as flexible and supportive as we can be during this very challenging time.
If you are concerned about the impact of coronavirus (COVID-19) on your heritage project or organisation, please don't hesitate to contact our Customer Service team.
We remain open for business 
We are conducting most of our day-to-day business remotely. 
Please get in touch with our Area and Country teams for any advice.
How we are helping
Supporting existing projects
If we have already made a commitment of funding to you, we will continue to work with, and support, you. 
We will be as flexible as possible, for example around reporting requirements, bringing forward payments and discussing changes of scope, cost or timings due to coronavirus (COVID-19) impact.  
This applies to more than 2,500 projects in development and delivery where our investment commitments total over £1bn.
For those in development, we still expect to make decisions on delivery grants (although these remain competitive).
Halting new applications
We have halted all new Committee-level grants (£250,000–£5m) and single-stage delegated grants (£3,000-£250,000) until at least October 2020.
Organisations that have been selected to apply for Heritage Horizon Awards (grants over £5m) will deferred until the 2021/22 financial year. We will not be opening a further round of funding for Heritage Horizon Awards.  
What is the Heritage Emergency Fund?
Thanks to National Lottery players, the £50m Heritage Emergency Fund is supporting the UK heritage sector as an immediate response to the coronavirus (COVID-19) crisis. 
We will be investing the £50m where it is needed most by:
providing funding for organisations delivering heritage projects or running previously funded projects
safeguarding heritage sites we have previously invested in.
helping organisations safely reopen in line with Government guidelines.
What's available
The Heritage Emergency Fund is available as:
funding (grants of between £3,000–£50,000 and £50,000–£250,000) to stabilise operations, manage unforeseen risks and help organisations to reopen and recover
key strategic investments where heritage is identified as at greatest risk. This could include grant increases to funded projects that are currently underway.
The deadline to apply for Heritage Emergency Fund grants is 12noon Friday 31 July.
How to apply for the Heritage Emergency Fund
Apply today for the Heritage Emergency Fund–it can now be used to help organisations reopen.
The application deadline has been extended until 12noon 31 July 2020, giving you more time to apply.
Who can apply?
To apply for the Heritage Emergency Fund, you must be:
a not-for-profit organisation, and
a current or previous recipient of a grant directly from us, and
an owner or manager of a heritage asset or representative of heritage
Additional criteria applies to each grant level. 
Before you apply
Applying for a Heritage Emergency Fund grant is different from the usual way of applying for a grant.
The application form must be completed in one go, as it cannot be saved. It is important that you prepare your application material before you start.
If you receive a grant
The Heritage Emergency Fund is only possible thanks to people who play The National Lottery. Here are our simple tips on ways you could acknowledge your grant.
Digital Skills for Heritage
Digital Skills for Heritage is an ambitious initiative designed to raise digital skills and confidence across the whole UK heritage sector.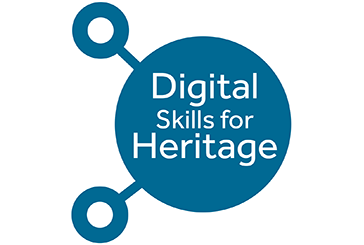 The coronavirus (COVID-19) pandemic has made the need for organisations to understand and make use of digital more pressing than ever.  
We are working with our partners to better meet the new and emerging needs of the heritage sector. We also want to help organisations develop the skills that will build their resilience long term.  
Extra support
We are taking a short, medium and long-term approach to our support for your immediate challenges and longer-term resilience and recovery.
As well as the Heritage Emergency Fund and Digital Skills for Heritage, we will also support the sector in the following ways:
By continuing to support the 2,500 projects we have already committed to funding.
By being as flexible as possible for our existing grantees.
By providing bespoke advice and support.
A £2m commitment to our network of ROSS consultants in 2020/2021. We will direct that support to organisations in need. In doing so we are also helping several hundred freelancers and self-employed people.   
Working closely with the Government, other funders and heritage organisations to bring together support for the sector.
In the longer term, we have invested £4m in two enterprise development programmes across the UK for heritage leaders, and business support programmes in all four countries. More information on this soon.
Reopening guidance for heritage
The following guidance has been issued from government and will be relevant to the heritage sector when planning for reopening. Please be aware that guidance may differ for organisations based in Northern Ireland, Scotland and Wales. We will update this list, including guidance from devolved governments, as more information becomes available.
England
Northern Ireland
Scotland
Wales
Support from other organisations
We will update this list with more information as it becomes available. 
Support from heritage and wider sectors
What you told us
To help gauge the impact of the coronavirus (COVID-19) pandemic on the people and heritage organisations we work with, we conducted two surveys in March 2020.
The surveys helped us gather information about the immediate and longer-term impact of the pandemic on the heritage sector. This informed the design of the Heritage Emergency Fund.
NHS and Government advice
You might also be interested in...