Heritage Grants
BIRMINGHAM, West Midlands
Roundhouse Birmingham (Canal & River Trust and National Trust)
This iconic building has been brought back to life and is now inviting people to #SeeTheCityDifferently.
The Grade II* listed Roundhouse Birmingham, in the heart of Ladywood, started life in 1874 as a canal-side stables and stores. By 2017, following many uses and periods of dereliction, the special building was in urgent need of restoration.
The National Lottery Heritage Fund stepped in with a £2,989,000 grant for it's full-scale renovation, led by a partnership between the Canal & River Trust and National Trust.
The works included support to the structure, new windows and roof, improved drainage and insulation and a more accessible courtyard. The building reopened in July 2021 as a thriving home to local businesses and enterprise.  
#SeeTheCityDifferently
From 23 July 2021, the Roundhouse Birmingham team are inviting people to explore Birmingham and its heritage from the heart of the city's canal network.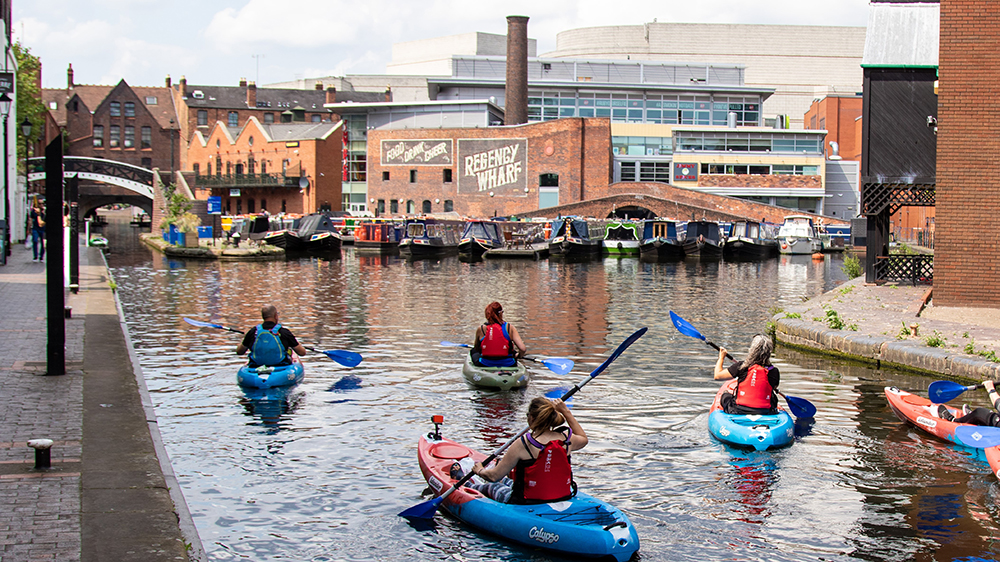 Working with the local community, partners and volunteers, they are offering guided tours by foot, boat and kayak. Grab a paddle and join them on a green escape whilst discovering fresh stories and perspectives of the city.
Anne Jenkins, our Director for the Midlands and East of England said: "Roundhouse Birmingham tells an important but little-known story of the working and daily lives of the people of the city which can now be shared with local communities and visitors alike. The project gives fresh new uses to this wonderful building."
You might also be interested in...