Story of Ann Morley to be uncovered and Grade II* listed People's Hall transformed, thanks to £1.5million from The National Lottery Heritage Fund.


Who was Ann Morley?
Ann Morley became head of the Morley industrial empire when her husband died in 1741. It was a time when women could not vote and, widely, own property or have a career.
She successfully steered the pottery, bricks and tiles business for 15 years, amassing great wealth in the process.
In 1750, likely using bricks from her own brickworks, Ann built one of the finest townhouses in Nottingham to symbolise her status.
Yet while the men of the Morley family were held in great esteem, with Ann's father and husband both made sheriffs of Nottingham, Ann's name wasn't even recorded in the listing of the grand house she built.

If you look closely at the drainpipe hopper, however, you will see the letters "AM 1750". They are one of the few reminders we have of Ann's impact on Nottinghamshire today.
She bequeathed the townhouse to her son Charles in a will that highlights her wealth. To her daughter Hannah she left £2,500, the equivalent of around £450,000 today, along with "my Chinese tea table", "my best tea chest", a "silver sugar basket", "silver tea spoons", "my gold watch" and "all my rings".
As part of the project, Ann's history will be further researched. It is hoped she will take her rightful place in history alongside the Midlands' other pioneering women, including Bess of Hardwick from neighbouring Derbyshire.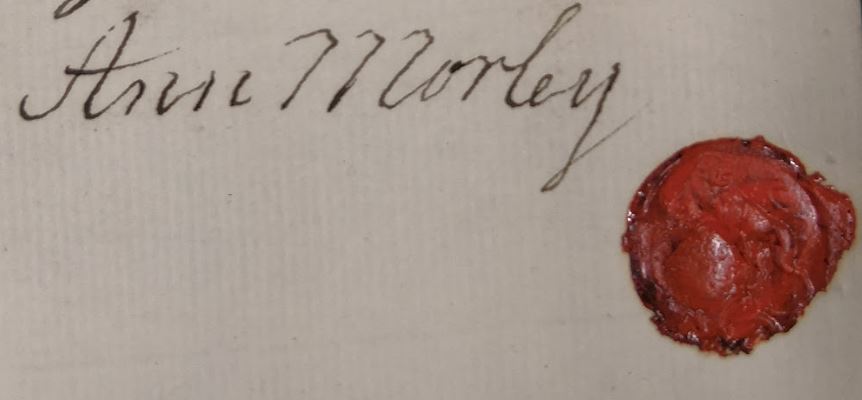 Saving The People's Hall
Thanks to The National Lottery funding, Nottingham City Council will be able to save Ann's townhouse, too.
Briefly used for the Nottingham School of Design at the centre of the area's textile trade, in 1854, it was purchased by non-conformist George Gill and became The People's Hall. He turned it into a library, reading room and study centre for Nottinghamshire's working classes, open to both men and women.
Made up of two buildings, an 18th-century townhouse and a 19th-century public hall, today The People's Hall sits over three floors with a basement, cellars and subterranean caves.
The funding will remove the vacant and dilapidated building from the council's at-risk register.
It will be converted into a centre for small and medium-sized creative and digital businesses.
The local community will have the opportunity to learn heritage skills as well as discovering more about the building's history - including that of the amazing woman who built it.