Why communities are essential to sharing the stories of Pride
Pride festivals and events bring LGBT+ communities and allies together across the UK and internationally.
These significant and inclusive events raise the profile of all sorts of LGBT+ lived experiences, celebrate activism and build stronger alliances. They increasingly involve people of all ages, cultures and faiths in publicly sharing differing identities.
Alongside Stonewall's 50th anniversary this summer, Pride is marking what has been achieved in tackling discrimination, and the work needed ahead to maintain and to improve these hard-won rights.
Committed to challenging inequalities
At The National Lottery Heritage Fund, our mandatory outcome to involve a wider range of people in heritage means LGBT+ heritage is core to our work as an inclusive and progressive funder, committed to challenging inequalities.
We are delighted to have supported over 130 imaginative LGBT+-led heritage projects.
These have varied from research on LGBT+ music venues and clubs to highlighting and promoting the often hidden social histories of LGBT+ individuals who have faced prejudice and fought for greater equality. 
Projects bringing different generations together
This summer we're highlighting some of the wide-ranging projects led by organisations – from small local heritage groups to larger charities – involved in raising the profile of Pride across the UK.
In particular, we'll focus on some of the opportunities for intergenerational sharing which came up as so important in our very popular live chat last summer.
Who's Queer Now?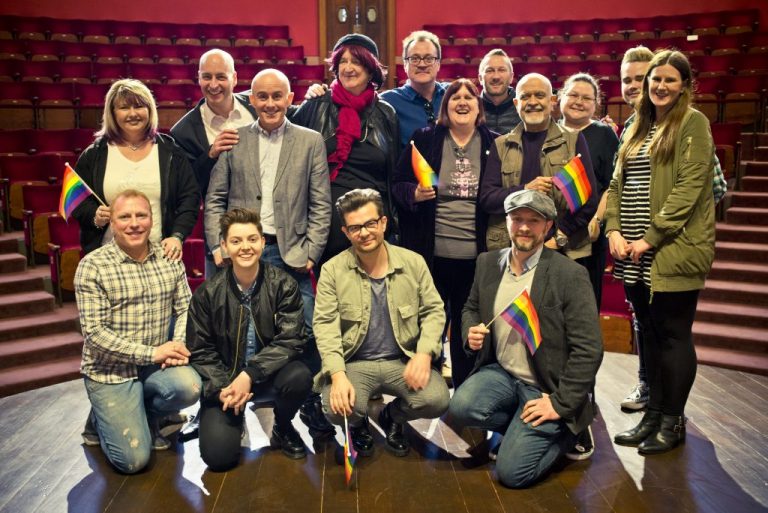 Pride Cymru's Who's Queer Now? used "LGBT+ people's love of the Doctor Who universe" as a way to bring people of all ages and identities together, through social media discussions.
These discussions were then used to inform an event which featured guest panellists including Russell T Davies, creator of latest Dr Who series, and Waris Hussein, director of the first ever episodes.
The project found that fantasy worlds, such as The Whoniverse, provide a space for people to explore, and be themselves.
Lesbian Voices of Plymouth
Pride in Plymouth are leading the Lesbian Voices of Plymouth project, which is currently researching and sharing the experiences of LGBT+ women past and present. They hope to redress the imbalance of women in the historical record, starting with their own.
The ratio of women to men in Plymouth's LGBT+ archive stood at 13% to 87% before the project started in February 2018.
We hear that through participating in this project, one woman has already gained a job in a heritage organisation, and the project still has a year to run! 
Pride in Kidderminster 2018-19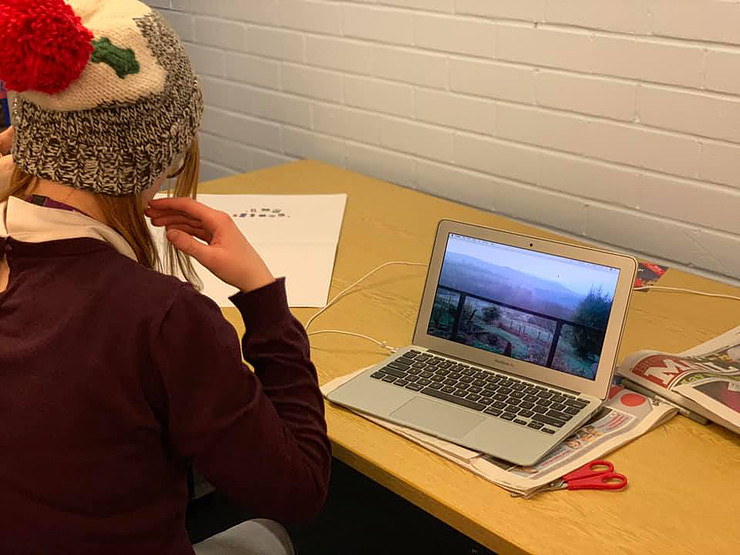 Kidderminster & District Youth Trust's project brought together older and younger generations of the LGBT+ community to reflect on the changes, and the gains, that have happened throughout the 21st century.
It helped "bridge the gap between these generations to have a better understanding of LGBT+ history through personal stories and experiences" and helped forged mentor relationships.
The project produced a film that was presented at Wyred for Pride 2018 at Kidderminster Town Hall. 
This is How We Got Here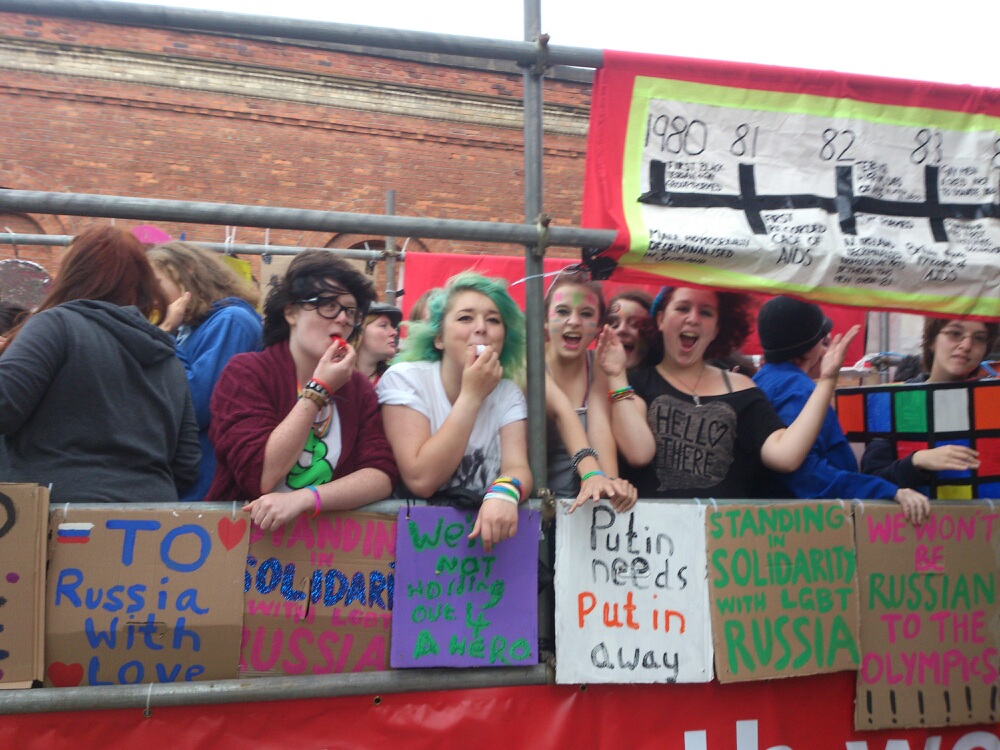 The Proud Trust worked with 51 young people from youth clubs in Stockport, Wythenshawe and Manchester to uncover stories of LGBT+ activism and civil rights history from 1960 to 2000. The young people trained as oral historians, and then recorded personal stories shared by those who had been active in education, youth work and the Manchester gay scene years ago.
The stories – which dealt with key moments in personal and collective LGBT+ protest and liberation – were then turned into a book: Prejudice and Pride: LGBT Activist Stories from Manchester and Beyond.
Pride in the Past  2017 
Chester Pride led this exciting oral history work with the Grosvenor Museum – a collaboration between curator Liz Montgomery and LGBT+ community volunteers.
It resulted in a collection of LGBT+-related contemporary artefacts at the museum, and three staff tasked with acting as champions in sharing the collection more widely.
An exhibition in Chester Indoor Market and at the Grosvenor Museum attracted 6,500 visitors over LGBT+ History Month in February 2017.
What's next?
You can find all of the stories we're covering this summer on our LGBT+ Heritage page. And please do get in touch with us if you have an idea for a project.