Four ways to build back value into your visitor offer 
It's time to look beyond immediate survival. Four ways to be a relevant – and resilient – part of the local visitor economy, without losing your purpose or values. 
Coronavirus (COVID-19) lockdown measures are beginning to ease in different ways and at different rates across the UK. And many people are tentatively embracing the opportunity to visit heritage tourism destinations again.  
It is clear that there is a pent-up demand for days out and experiences, as research undertaken by consumer insight consultancy BVA BDRC and the Association of Leading Visitor Attractions confirms.
At the same time, the findings show that there are equally significant numbers of visitors who have no intention of returning to their pre-pandemic behaviour yet, especially in indoor venues.  
"Together with tourism partners, the heritage sector has a major part to play in rethinking the visitor model."
Together with tourism partners, the heritage sector has a major part to play in rethinking the model to make sure that visitor levels are controlled, that the experience is rewarding, reassuring and responsible – for operators as well as visitors. At risk is the perception of UK heritage tourism both here and abroad. 
Four things heritage sites could do: 
1. Focus on place and localism 
It will be a long time before international visitors return to anywhere near pre-pandemic levels.  
"The traditional tourism model of more visits, more visitors and more spending was already at odds with calls for the sector to become more environmentally sustainable."
Yet the traditional tourism model of more visits, more visitors and more spending was already at odds with powerful voices calling for the sector to become more environmentally sustainable. It's not long since some of the world's best-known destinations (such as Amsterdam, Venice and Barcelona), desperately looked to radical ways to mitigate overtourism.  
Even in the UK we have all experienced the peak-season misery of shuffling around overcrowded museums and galleries, especially in London or in destination hotspots like Stonehenge, Bath or York.  
But are you and your local partners brave enough to switch to a model focused on value rather than volume? Now is the time. Our current work with Visit Flanders is about developing heritage-led tourism experiences which are sustainable, resilient, low carbon and boost local and social value in response to their Travel to Tomorrow memorandum.
And Copenhagen has even declared "The End to Tourism as We Know It", ushering in a new focus on "localhood for everyone".
I believe that co-designing the reopening of heritage venues and destinations in partnership with local residents, testing and piloting as you go, will go a long way towards rebuilding visitor confidence.
2. Build partnerships and collaborations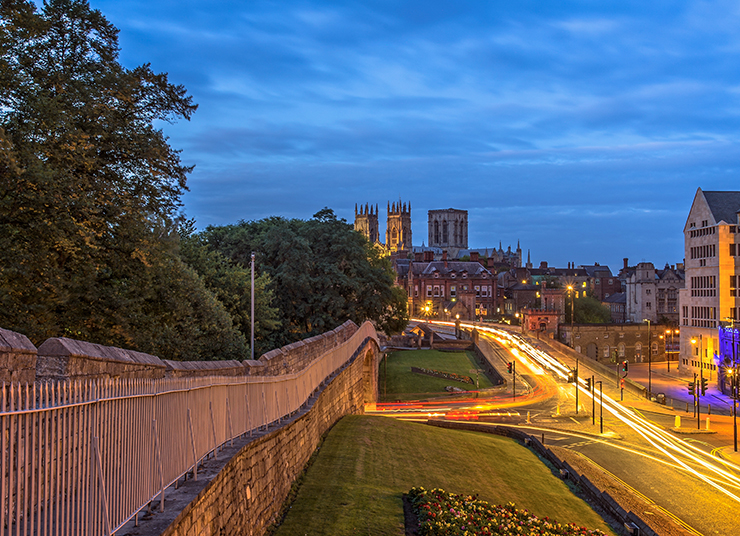 Many tourism destinations are already investing in place brand development. This is not to be confused with poorly conceived logos, straplines and short-term campaigns. 
Instead it is an in-depth approach to understanding a place's values and how they relate to local residents, businesses, students, investors – and visitors.  
York, for example, is known for its extraordinary heritage. Yet it's also a city with a strong independent spirit, technologically innovative and socially progressive.  
We have helped work on York's place brand development, based on local people's values. It began with extensive consultation with over 6,000 residents and visitors.
Watch the public lecture Locked Down but Not Locked Out to see how the local museums sector shared their ideas with local residents affected by the pandemic's impact on tourism. 
This sort of work is about building a better city for the future – and it's arguably at its most influential in a shared crisis.  
3. Invest in ticketing and online bookability 
Everyone from the small independents to the National Trust has had to make changes to how people book and access their properties. 
If you do not have an online booking or reservation system in place already, you do not need to spend a fortune and it's easier than you might think.
I would choose booking systems like Bokun, FareHarbor, Checkfront, or Rezgo that are built with visitor experiences and online distribution in mind. 
While they're often called 'online' booking systems, these systems don't just power your website — they also support bookings over the phone, by email, or in person. Using a single 'connected' system is not only far more efficient — reducing the need for manual processing — but also gives you a real-time overview of what's going on. This is essential when we all need to enable social distancing.
4. Realise digital engagement with visitors is for the long term 
Brands that had already invested heavily in their digital offer pre-lockdown, such as Historic Royal Palaces, were quick to repurpose and create new digital content.  
For those that had not prioritised digital engagement and marketing – or perhaps hadn't the budget, skills, time or capacity to do so – it's been a rude awakening.  
Content, social media and PR are all important. Many organisations are trying out new technologies such as Virtual or Augmented Reality. But unless you have your basic digital housekeeping in place — conversion goals, tracking, metrics and monitoring — you'll have little idea whether what you're doing is meeting your objectives.  
Take advantage of the free digital skills training available right now, including:
Remember, you're not alone 
Most of the heritage sector is understandably focused on survival. It can be extremely tough to think about where you might be in six months' time, let alone three-five years. But you're not alone.  
Now is the time to: 
step outside your comfort zone to collaborate with a wider range of local partners 
bring local residents and visitors closer together  
develop your understanding of your local audiences and rebuild relationships with them to create better and more distinctive visitor offers 
So, are we really just trying to adjust to the 'new normal' or find the 'old normal'? Or should we be focused on a more resilient heritage tourism economy built on more sustainable practices? We vote for the latter.
About Helen Palmer 
Helen is the Communications Director of agency CTConsults, which provides strategic advice and tactical support for cultural heritage tourism and destination marketing, place branding and placemaking initiatives across the UK and internationally.
CTConsults also runs creativetourist.com, promoting the cultural offer in the North.  
Helen is also Director of PalmerSquared, a marketing and audience development consultancy. In addition, she has been part of the founding management teams of Manchester International Festival, Cultureshock (Manchester 2002 Commonwealth Games cultural programme) and The Lowry. She was also the Director of Strategic Marketing for Marketing Manchester. 
Views expressed in the Future Heritage blog series are those of the authors, not necessarily of The National Lottery Heritage Fund.
You might also be interested in...