Eulogy - the responsibility of telling the Windrush generation's stories
It was losing my father Hermerde in September 2017 and the funeral of one of his closest friends exactly a year later that inspired the Eulogy project.
I wanted my Dad's funeral programme to be both functional and something that told his story for our family, especially his grand and great-grandchildren.  
I knew his dear friend 'Sunny Man' my entire life. But it wasn't until seeing Sunny's funeral programme that I knew his real name was Daniel Warrenton Bloomfield, and saw photographs of him as a young man.
Funeral programme booklets are traditional among Jamaican and other Caribbean communities - and often very elaborate. They typically include a eulogy to be read aloud at the funeral and photographs capturing life milestones such as arrival in the UK, weddings, and other proud moments.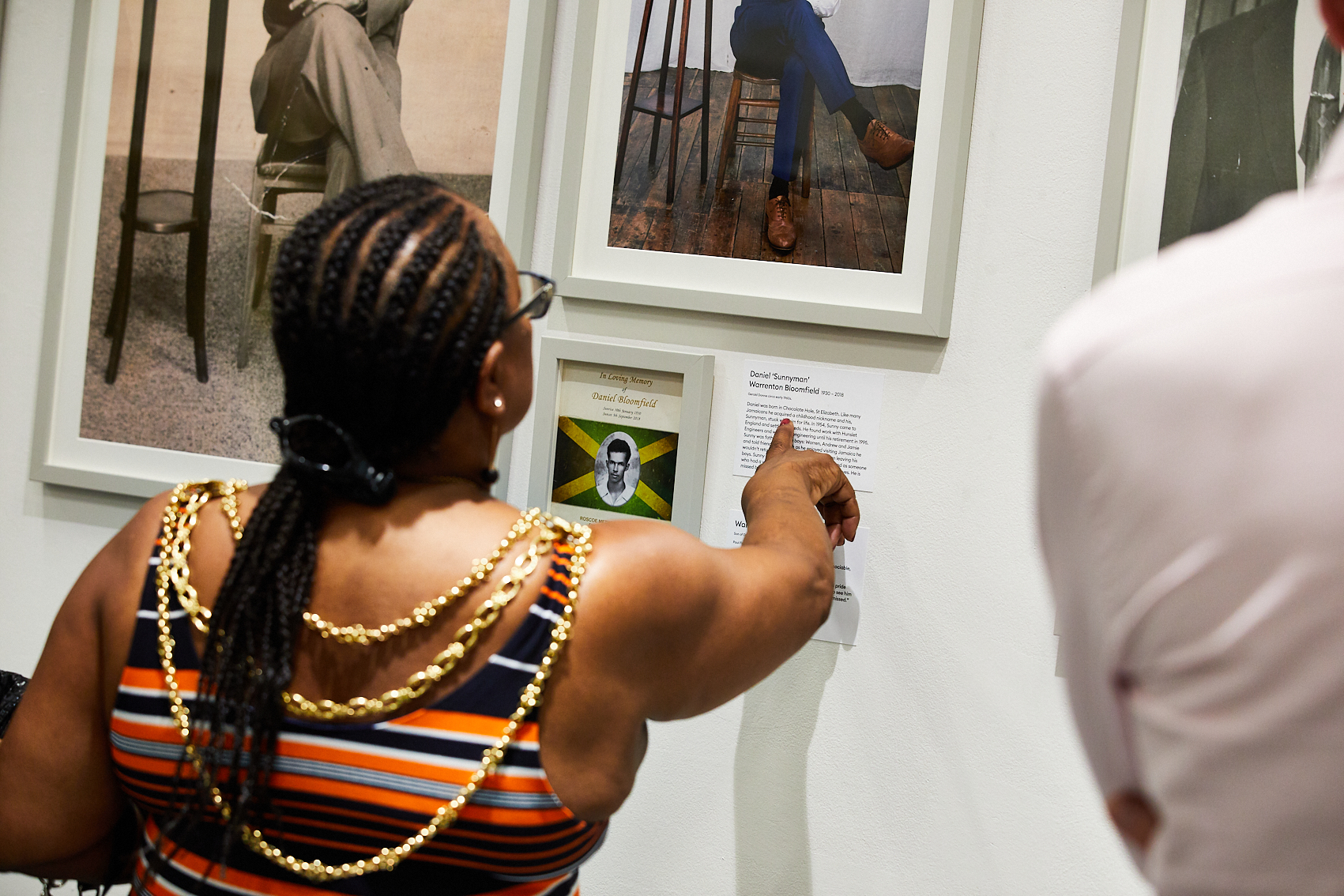 It hit me that if one programme tells a singular life story, a collection could tell the story of a generation.
With my friend and colleague, Eulogy Project Evaluator, Dawn Cameron, we worked closely with the Jamaica Society Leeds to identify partners and bid for funding on their behalf. This resulted in The National Heritage Lottery Fund's enthusiastic support as well as Leeds Inspired and Windrush 2019 funding. 
How we engaged the local community
Partnerships have also been key to the project's success, from working with BBC Yorkshire and Radio Leeds, East Street Arts, Leeds Libraries and Museums & Galleries and West Yorkshire Archive Service to international support from the Jamaican High Commission (UK) and the National Library of Jamaica.
Families needed to trust us in handing over their precious mementoes. So as well as engaging a team of experts, our volunteers received training from Eulogy partners Leeds Museums & Galleries in handling archival materials.#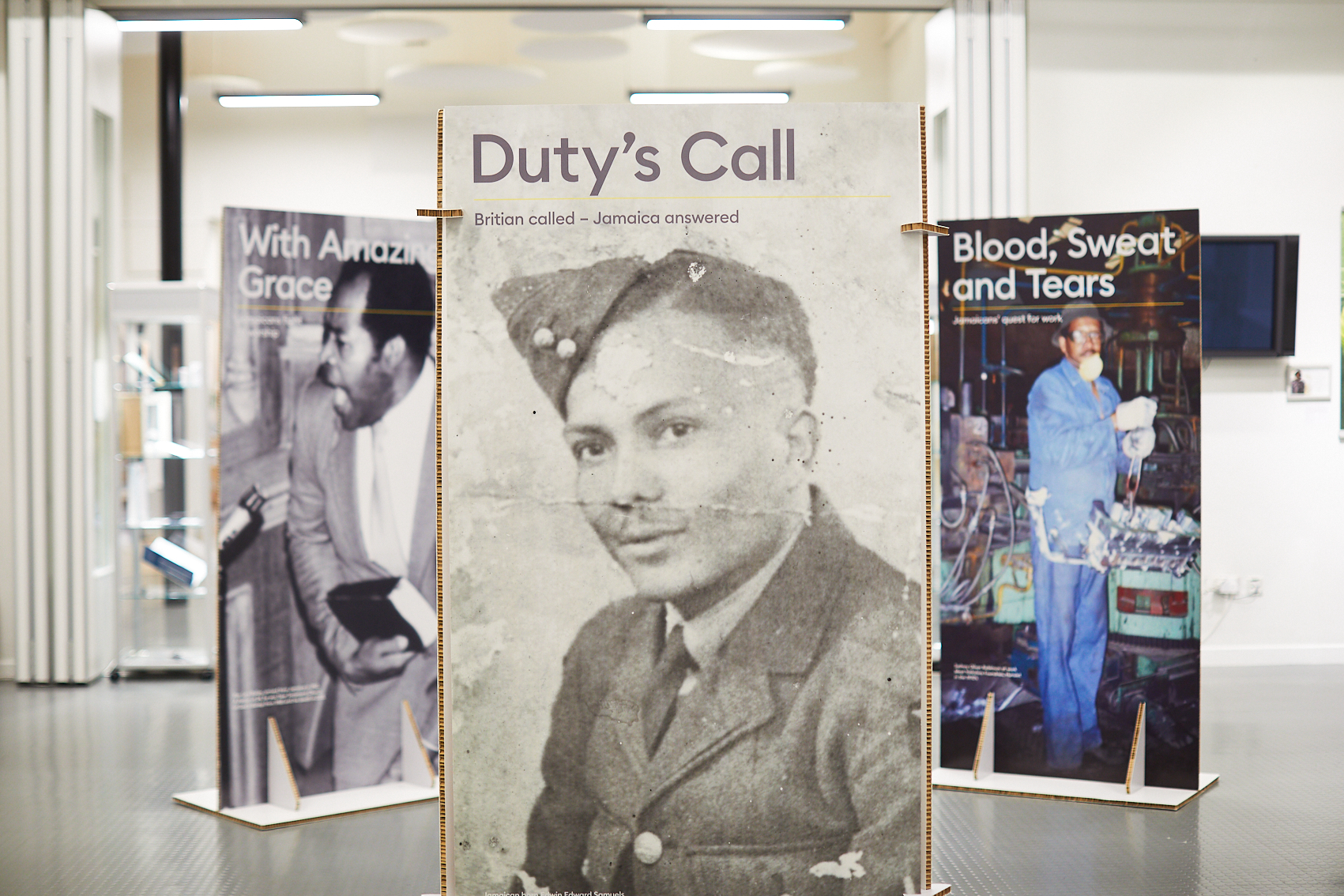 Our own track record and credibility, the Society's endorsement and stamp of approval were also key to engaging the local community. 
Using traditional communications – letters, briefings and phone calls – worked well for reaching the Society's extensive network of older members and contacts. It also complemented both targeted and city-wide digital and print marketing. 
A series of events in memoir writing, Jamaican funeral traditions and heritage for children have been a great way to get people on board and to boost interest in family histories. We also held collection events, which resulted in the keepsakes and ephemera for 76 Jamaicans being collected.
Then the work began to curate it all! 
Not just a 'community project'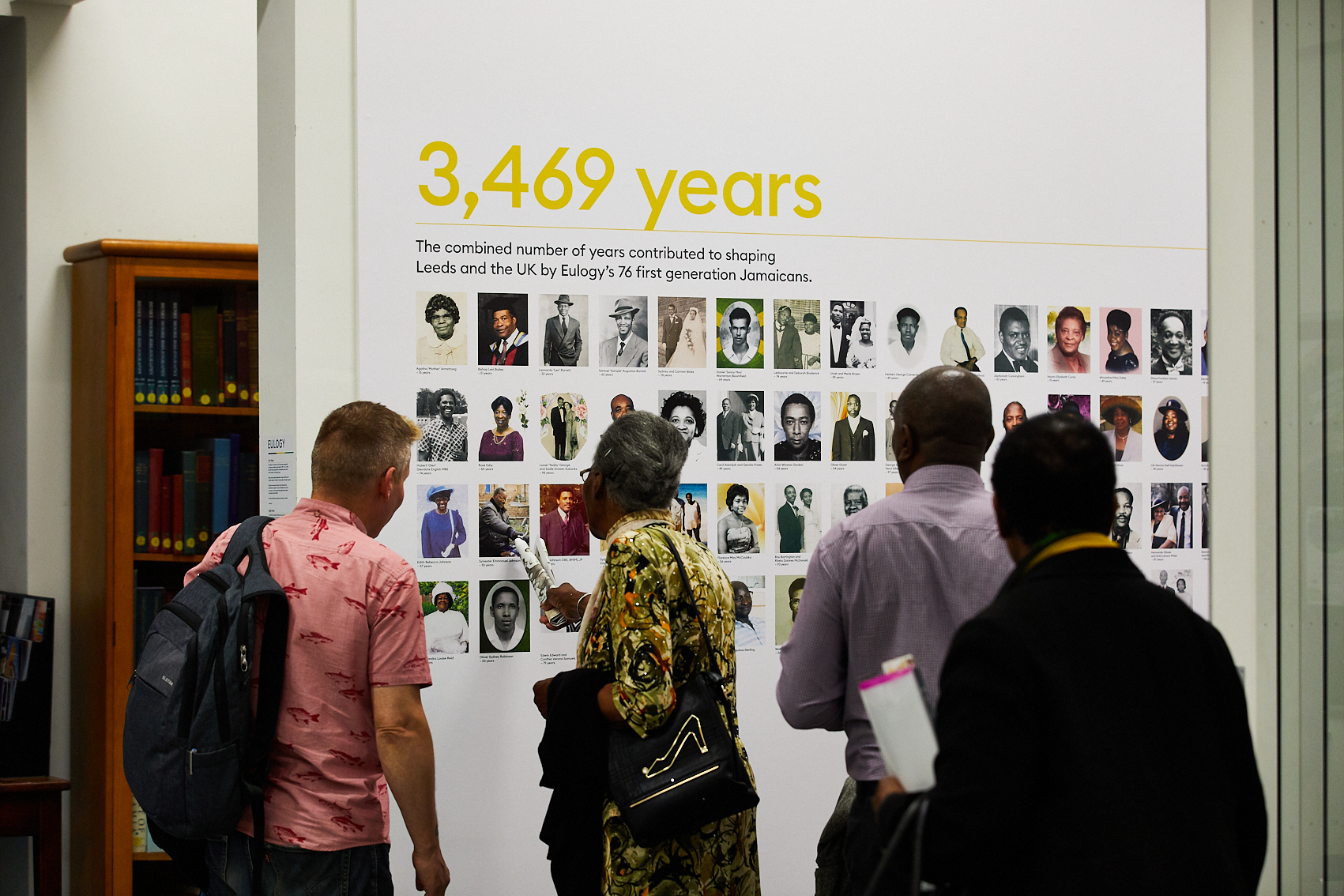 Throughout the project I wanted to make sure this generation that included my parents was represented with dignity. It felt important that this wasn't seen as just a 'community project'.
Designer Lee Goater delivered my vision and hopes for Eulogy with sensitivity and to the highest quality; Aimee Grundell produced exhibition panels for planned future touring; Paul Floyd Blake's contemporary portraits of the descendants of first-generation Jamaicans are stunning and Zoe East's editing has resulted in a short film, hugely popular with visitors to the exhibition. 
 
From the onset I was clear that Eulogy, particularly the exhibition, should go beyond media narratives and visuals of the Windrush Generation as victims.
An incredible public response
I was confident that Eulogy would appeal to visitors on different levels - from lovers of great photography to history enthusiasts, those with family connections to international visitors.
So trailblazers, community stalwarts and RAF servicemen sit alongside stories of triumph and heartbreak, and imagery of ordinary young couples in love, families, people making a living.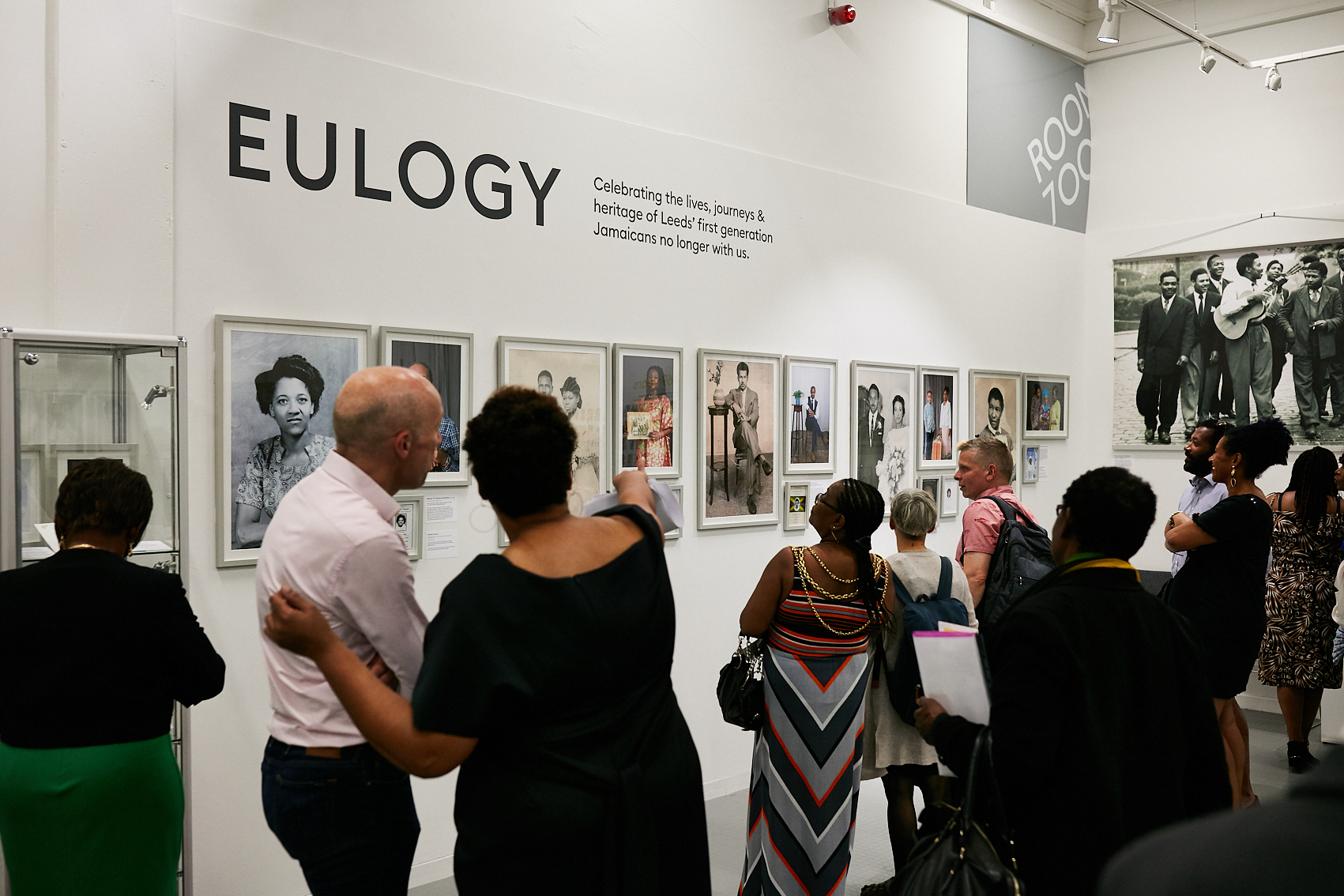 Visitor response to the exhibition has been incredible. Leeds Libraries has said it is the most popular exhibition at Room 700 yet and they have extended it until 22 September. For me, that's because these are human stories that everyone can relate to.   
I'm looking forward to reflecting those stories online and the Eulogy book to be published in November which will feature the exhibition's beautiful photography. 
Never forget
Of all the projects I've worked on, Eulogy brings the biggest sense of responsibility. I have felt a duty to do justice to the lives and memories of my parents' generation.
It is a privilege to be a part of helping to ensure that the contributions of Jamaicans to the Leeds we enjoy today will never be forgotten.
You can find out more about the exhibition on the Visit Leeds website.
Telling the story of your community
Do you want to tell the story of your local community? Visit our funding pages for more information.