Heritage Grants
Railway Preservation Society of Ireland
Thanks to National Lottery funding and the support of their dedicated volunteers, the Railway Preservation Society for Ireland (RPSI) have been able to preserve and bring the story of Ireland's railways to life.
RPSI is an all-island voluntary organisation dedicated to the conservation and operation of heritage trains.
In 2013, they were awarded the second round of their National Lottery grant to help conserve their collection of locomotives and develop their Whitehead site into a working museum.
RPSI's collection is managed almost entirely by its 150+ enthusiastic and highly-skilled volunteers. They play a key role in the restoration and maintenance of many of its trains and carriages, such as the Guinness Grain Van, used to transport bulk grain to the Guinness Brewery in Dublin throughout the 20th century.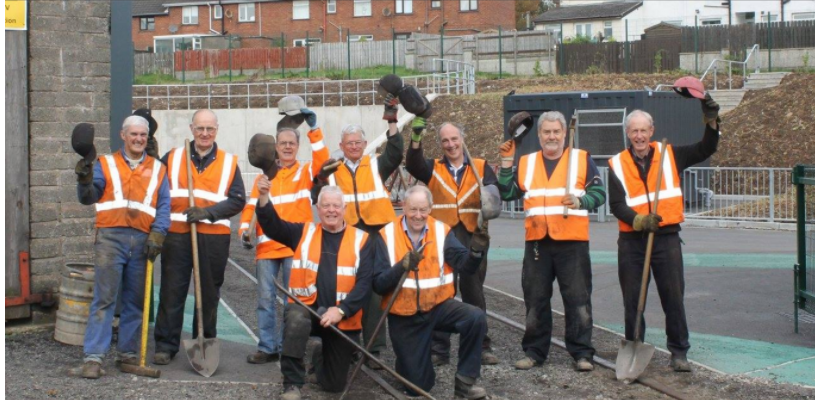 Volunteers also lead tours at the Whitehead Railway Museum, create new exhibitions and organise a range of popular events, such as 'Steam Saturday' train rides and Teddy Bear Picnics.
Mark Bailey a volunteer at Whitehead Railway Museum said: "Volunteering helps me feel part of a like minded community, committed to preserving the steam heritage of Ireland for future generations."
"Volunteering helps me feel part of a like minded community"

Mark Bailey, Whitehead Railway Museum volunteer
Following the easing of lockdown restrictions in Northern Ireland, RPSI were delighted to welcome its volunteers and visitors back on Saturday 29 May 2021. Book tickets for train rides.