Outreach with a Porpoise has received a £24,600 grant to raise awareness of harbour porpoises and marine life in south Pembrokeshire.
The ground-breaking porpoise photo-ID study, People's Porpoise Project is based in the town of Goodwick and run by the Sea Trust Community Interest Company. The project is helping conservation management of harbour porpoises by gathering data which measures the local porpoise population.
They received £24,600 through our National Lottery Grants for Heritage to establish their community education and awareness raising programme, Outreach with a Porpoise. The project is aiming to excite and inspire people to get involved with the conservation of their local marine wildlife and take action to protect it by volunteering as porpoise watchers.
Supporting marine life and the community
This had a positive impact on the wellbeing of many people who have found themselves disconnected from nature due to social isolation during the pandemic and boosted their mental health.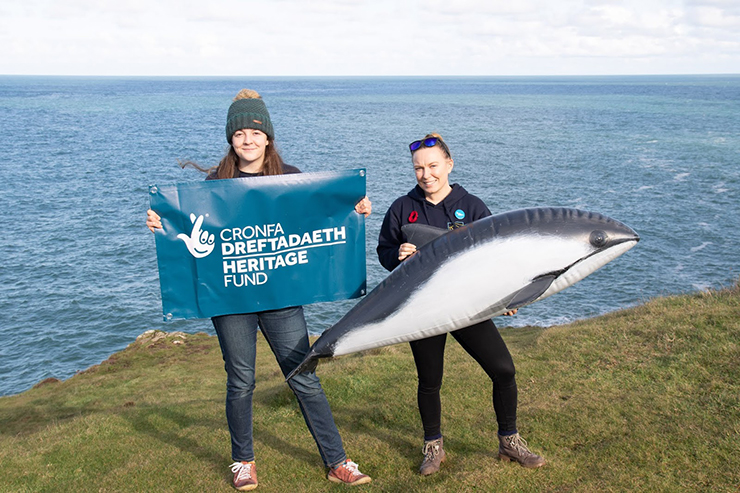 School children in the area have also been able to learn about the impact of plastic marine litter and its effect on wildlife through Whale Workshop's Marine Wildlife Roadshow. These outreach events educate children through engaging and fun activities and feature blow-up models of whales, dolphins and porpoises.
In addition, the programme is benefitting local people by giving them a chance to take their first steps in conservation careers through accredited training courses.