Heritage Grants
Gasworks Dock Partnership
Gasworks Dock Partnership is regenerating Cody Dock in the lower Lea River to transform it in a vital wildlife corridor in Newham, East London.

Once a polluted 'forgotten' corner of East London, Cody Dock is transforming into a thriving community-led creative quarter and gardens on the banks of the lower tidal River Lea. 
The project is one of 68 that received a grant from the Government's Green Recovery Challenge Fund for wildlife conservation and nature restoration. The funding is being delivered by the National Lottery Heritage Fund in partnership with Natural England, the Forestry Commission and the Environment Agency.
The charity Gasworks Dock Partnership (GDP) has been awarded £1,022,500 to deliver an ambitious programme of citizen-led ecology surveys, clean-ups, restoration and habitat creation. 
"The lower Lea Valley, forgotten for so long, is home to an increasing diversity of wildlife."

Ben Bishop, GDP Citizen Science and Environment Manager 
The 16-month project will: 
Facilitate the documentation of the wildlife corridor within the London Borough of Newham, one of The Fund's 13 Areas of Focus for 2019‒2024.
Implement a programme of community led clean-ups and habitat creation that safeguard its wildlife and put London's second river firmly on the map.
Support over 20 new jobs and create hundreds of training, intern and apprenticeship opportunities across a wide range of disciplines.
Enable thousands of local residents and volunteers to help play a pivotal part in preserving and nurturing this important wildlife corridor. This will in turn help to generate a much-needed sense of place.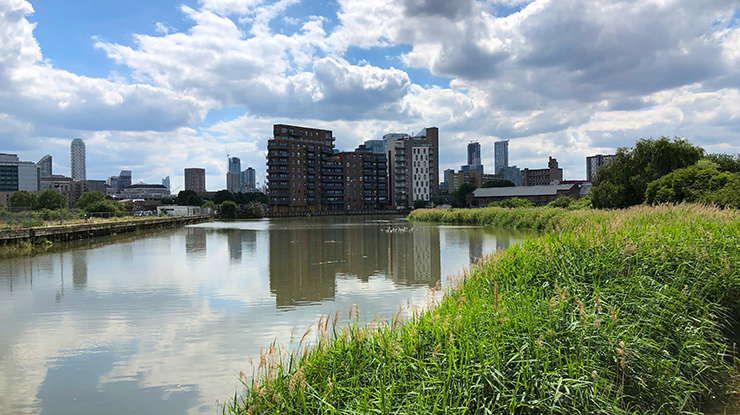 GDP's Citizen Science and Environment Manager, Ben Bishop said: "The lower Lea Valley, forgotten for so long, is home to an increasing diversity of wildlife. It connects the Thames to the Lea Valley and Epping Forest, and as an ecosystem provides a transitional habitat for wildlife and a unique corridor for the community to access these valuable amenities." 
You might also be interested in...