The National Lottery Heritage Fund is sponsoring a sustainability award for the second year at the 2021 Museums + Heritage Awards.
At a time of ecological emergency, the heritage sector can play its part in reducing carbon emissions and tackling climate change.
Drew Bennellick, Head of Land and Nature Policy at The Fund said: "This award showcases the heritage organisations who are truly leading the way in sustainable practices. Environmental sustainability is incredibly important to us at The Fund, and that's why we're shining the spotlight on these organisations by sponsoring this award for the second time.
"We were very impressed by the quality of applications in 2020 and we're looking forward to seeing even more examples of sustainable innovation and environmentally friendly initiatives this year."
Museums + Heritage Awards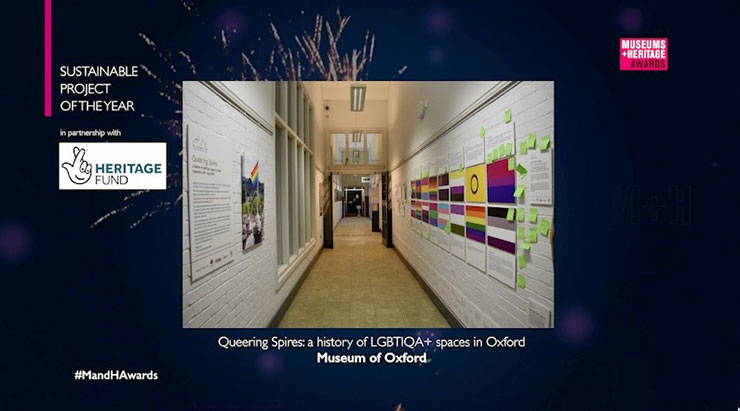 The Museums + Heritage annual awards highlights some of the best cultural organisations in the UK and has become the benchmark for excellence in the sector.
Anna Preedy, director of the annual Museums + Heritage Awards, said: "This year's awards have been redefined to provide a unique opportunity to be recognised for bold, creative moves made during exceptionally challenging times."
The Sustainable Project of the Year award offers recognition for the efforts of individuals and organisations. Not only this, but the practices used within the winning project will influence the future of sustainability in the sector.
2020 award winners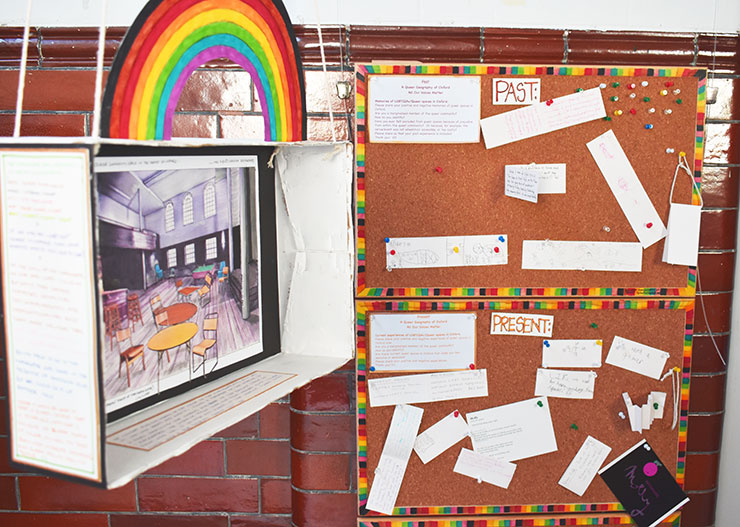 Pioneering initiatives led the Museums + Heritage Awards judges to announce the Museum of Oxford as the 2020 winners for their exhibition, Queering Spires: a history of LGBTIQA+ spaces in Oxford.
The Museum of Oxford used innovative methods, such as:
using borrowed or previously used materials
using materials which could be recycled following the exhibition
avoiding deliveries by collecting items using sustainable transport
sourcing items from charitable and ethical organisations
sourcing items locally
Marta Lomza, Community Engagement Officer at the Museum of Oxford said: "We now know it's possible to have sustainability at the heart of exhibition curating, so we will make sure we hold ourselves to that standard and keep pushing our own boundaries."
Find out more about the sustainable practices used in Queering Spires exhibition in our case study.
How to enter
We are looking for a heritage organisation that is making waves and showing us what can be done with innovation and passion.
We're seeking the most outstanding environmentally sustainable project or exhibition which can demonstrate best practice in its approach to managing environmental impacts during 2020.
This year, we're looking for examples of:
energy efficiency measures 
recycling and reuse
sustainable procurement
green visitor travel, planning and encouragement
Entries should also identify any wider economic, social or environmental benefits to the organisation or community which have arisen from 'thinking sustainably', particularly in the current difficult times.
This award is free to enter and open until 31 March 2021. Find out more and how to apply on the Museums + Heritage Awards website.
You might also be interested in...